Vegan treats and zumba at Leicester Market
Published on Thursday, August 23, 2018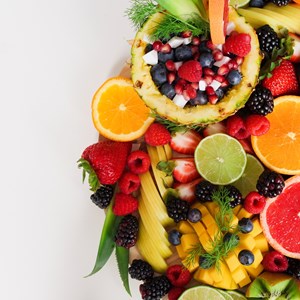 THERE'S lots going on at Leicester Market tomorrow (Friday 24 August), with a live cookery demonstration at 12.30pm and a free zumba class at 5.15pm.

Matt Loyley and sous chef Wayne Foster from The Head of Steam on Market Street will be cooking up some vegan and gluten-free summer treats with fresh produce that's readily available on the market.

On their menu will be marinated tofu skewers and a tropical fruit salad – simple ideas that aim to inspire people to create their own healthy meals with ingredients that can be picked up from the stalls at Leicester Market.

Later that afternoon, there's a chance to enjoy a free workout with zumba instructor Leona Knott, whose weekly sessions take place on the new market square every Friday at 5.15pm.

Featuring aerobic moves, dance steps, squats and lunges – all performed to high-energy music – the zumba classes are suitable for all ages and all abilities. There's no need to book in advance – just turn up in trainers and suitable clothing.

The free sessions run from 5.15pm to 6pm every Friday, weather permitting.