Heritage Sundays return
Published on Friday, July 27, 2018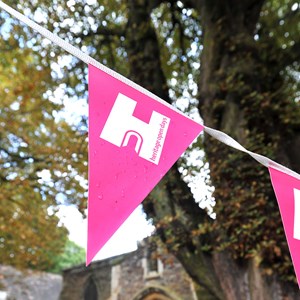 Come down to find out more about the history of the buildings, and how they have contributed to the unique character of Leicester. On the last Sunday of the month, from now until November, visitors can explore these local landmarks free of charge. 
What can I visit?
Newarke Houses Museum
Created from two historic houses that date from the 16th century, this museum tells the story of Leicester. Discover how we used to live in the recreated street and find out about the industries that made Leicester wealthy. The museum incorporates the Royal Leicestershire Regimental Museum. For information on regular opening times visit the museum website. 
Newarke Houses Garden
The herb garden at Newarke Houses Museum is one of the oldest gardens in Leicester. Together with a later Regency style garden, they provide a beautiful haven for rare plants and wildlife. The Newarke wall can be seen in the garden, complete with gun loops used to defend the area during the English Civil War.
Trinity House Herb Garden
Recently refurbished to resemble an Elizabethan style garden, this tranquil space was once used to grow medicinal herbs for patients at Trinity Hospital. The DMU Green Futures project regenerated the colourful garden to improve biodiversity, provide cooking herbs and attract wildlife to campus. Entrance off Castle View.
Other locations, such as the Magazine and Leicester Castle Great Hall, can be explored with a booking, and for a small fee.
Find out more about Heritage Sundays by heading to Visit Leicester's Facebook page.