Retailers pass under-age knife sales test
Published on Wednesday, September 12, 2018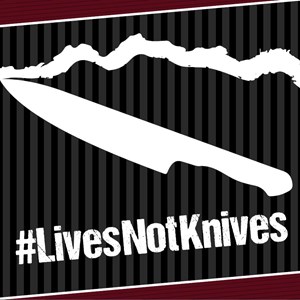 A POLICE-LED operation to test whether retailers in Leicester would sell knives to under-age customers has had encouraging results, with all the businesses tested refusing to sell a knife to the young volunteers.
A total of seven premises were tested in the city centre, West End and Belgrave areas of Leicester as part of the operation run jointly by the Police and Leicester City Council. Six of the businesses had previously failed the test, with the other being tested for the first time.
Staff at all of the businesses tested asked for ID to be shown and refused to sell a knife to the test purchaser once ID had been produced. It is illegal to sell a knife to anyone under 18.
A 'pass' letter has now been issued to all of the business managers, who have been thanked for their efforts towards driving knife offences down.
Sergeant Kevin Mistry from Keyham Lane's Neighbourhood Police team, led the operation.
"This operation has sent out a really positive message and follows months of hard work around knife crime and the impact it can have on communities," he said.
"The message has clearly got through to the retailers that the police will not tolerate the illegal sale of knives and will take positive action going forward.
"It was especially pleasing to see that one of the stores even gave the test purchaser a force #LivesNotKnives campaign leaflet.
"My thanks go to the officers concerned in the operation, our young volunteers, all of whom were under the age of 18 and helped conduct the test purchasing, and Trading Standards at Leicester City Council who work with us to ensure businesses comply with the law."
Deputy city mayor Cllr Piara Singh Clair said: "This is a very encouraging result and suggests that the message is finally getting through.
"To the best of my knowledge, this is the first time that we have seen a 100% pass rate, with none of the businesses we tested prepared to sell a knife to our under-age volunteers.
"These test purchasing operations play a useful role in ensuring that businesses operate within the law, and the city council and the Police will continue to work together to prevent the illegal sale of knives to young people in Leicester."