City awarded share of £6m green taxi charger fund
Published on Wednesday, February 6, 2019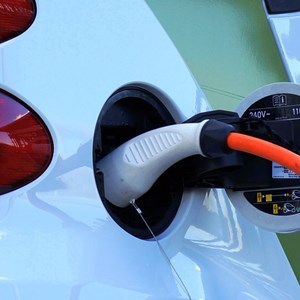 LEICESTER has been awarded a share of a £6milllion government fund to create hundreds of charge-points for ultra-low emission taxis.
The city council was one of 17 local authorities to successfully bid for funding to support new infrastructure for greener cleaner taxis. It has been awarded up to £390,000 to support the installation of 18 fast and 10 rapid charge points across the city.
Leicester City Council will provide up to £100,000 of match funding for the scheme.
Cllr Adam Clarke, deputy city mayor for environment and public health, said: "Supporting a shift towards cleaner, greener transport is vital part of the city's air quality action plan.
"We have already seen the positive impact that the clean air technology now being used by the city's bus fleet is making.
"Now we want to see those benefits extended to the city's hackney cabs. Ensuring that the necessary infrastructure is in place will be vital in helping local taxi operators make their fleets more environmentally-friendly.
"This new funding will help us accelerate the installation of new dedicated charging points for ultra-low emission taxis and is another important step towards achieving the city's clean air ambitions."
Announcing the funding, Future of Mobility Minister Jesse Norman said: "The government wants all new cars and vans to effectively zero emission by 2040. Getting the right infrastructure and investment in place is crucial part of that.
"This funding will support almost 4,000 ultra-low emission vehicles across the country. It is a further sign that the UK is making real progress in the transition to greener transport."
Leicester City Council has relaxed its policy that restricts the maximum age at which hackney cabs can operate to help encourage the take-up of electric taxis. Until 31 March 2019, drivers that want to make the change to electric vehicles will be offered a temporary relaxation on the age policy to help bridge the gap until ULEV hackney cabs are available.
The council has also successfully bid for over £1.4milllion from the European Regional Development Fund (ERDF) towards a new grant scheme to encourage local companies and other organisations to green-up their fleet vehicles.
Taxi companies will be the main focus, with operators invited to bid for financial help to cover the cost difference between new diesel and new ultra-low emission vehicles (ULEVs).
The scheme is expected to launch in early spring and will offer grant of up to £10,000.