Alcohol Awareness Week events highlight the risks of misuse
Published on Monday, November 11, 2019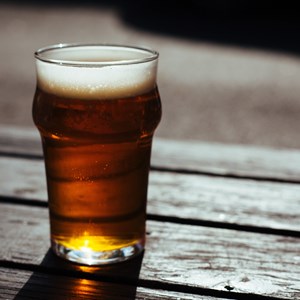 A WEEK-long series of events is taking place across Leicester and Leicestershire this week to raise awareness of the dangers of alcohol misuse.
Alcohol Awareness Week, which runs from November 11 – 17, will focus on dispelling the myths around drinking alcohol to ensure people are aware of the risks associated with drinking, and the benefits of cutting down their intake.
The campaign is led nationally by Alcohol Change UK, with events taking place across the city and county throughout the week.  Events aim to demonstrate the impact that alcohol can have on people's lives, as well as shedding light on the success stories of those who have used the services available in the city to tackle their drinking problems successfully.
Locally a range of organisations are working in partnership on the campaign: Leicester City Council and Leicestershire County Council, Leicestershire Police, Inclusion Health Care, Home Group, Turning Point, Dear Albert, the University of Leicester and Drinkaware.
As part of the campaign, the University of Leicester will host a 'beer goggle' challenge giving students and staff a chance to try a Mario Kart Nintendo competition while wearing special eyewear designed to mimic the disorientating effects of alcohol consumption.
The Mario Kart contest will take place on Thursday, November 14, from 11am to 3pm.
On Friday, November 15, various local services will be holding events as part of the week's campaign.
An activity morning will be hosted at the No.5 recovery hub, on Hill Street, off Humberstone Gate, including Health "MOT" style check ups and information on the damaging impact of alcohol on the body. Specialist staff from Inclusion Healthcare will be on hand at the centre, which provides services for street drinkers and others with unstable lives due to alcohol abuse.
In the afternoon, between 1pm and 5pm, there will be a promotion of alcohol-free alternatives through a 'Mocktails' event at 'Unity House',  supported accommodation for people with drug and alcohol problems run by the national housing association Home Group.
The main community-based alcohol service in Leicester is provided by Turning Point UK. There are a range of other services that also work in partnership to provide specialist alcohol-related support, including Inclusion Health Care, Framework, Dear Albert and Home Group. Services are commissioned by Leicester City Council in collaboration with the Office of the Police and Crime Commissioner, Leicestershire County Council and NHS England.
Leicester assistant city mayor for health, Cllr Vi Dempster, said: "Alcohol is such a widely-used, and largely socially-acceptable drug that it is sometimes easy to forget the damaging effect it can have on people's lives, in terms of physical and mental health, finances and their welfare.
"Campaigns like Alcohol Awareness Week include both activities which illustrate the effect alcohol has on impairing people's judgement, reaction time and abilities, but also gives a look behind the scenes at the organisations who work hard to help people with drink or drug problems to turn their lives around.
"The message from this campaign is to tackle myths that people have around their alcohol use, for example thinking that they can safely use up their whole week's recommended intake by only overindulging at the weekend, that alcohol is essential to having fun, or that a trip to the gym somehow undoes all the harm caused by heavy drinking.
"Some people are too embarrassed to admit they have an alcohol problem, but it is important that they know what help is available in the city, and where to find it, in order to tackle their problems and regain control of their lives."
Information on alcohol recovery services provided by Turning Point, in Leicester, is available at: http://wellbeing.turning-point.co.uk/leicestershire/self-help/
Help and advice is also available through www.alcoholchange.co.uk
(Ends)