Celebration event marks National Youth Work Week
Published on Wednesday, November 6, 2019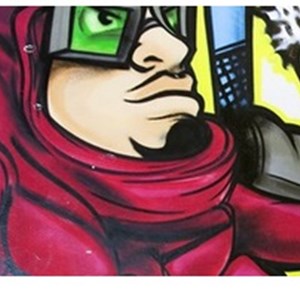 YOUNG people will be holding a celebration event this week to mark National Youth Work Week (4-10 November).
The event takes place on Wednesday 6th November at the Sue Townsend Theatre in Leicester. It will be hosted by young people and attended by many who use the city council's youth service across the city.
To showcase the great work that has taken place over the past year, there will be performances from young people and an awards ceremony, which will include the bestowing of the coveted title of Young Person of the Year.
The nominees for Young Person of the Year are Jaye Leigh Mullany and Charlie Harmer. Jaye has been nominated for her campaign to raise awareness of mental health issues, especially among young men, while Charlie has been nominated for his contribution to youth sessions and his determination to make new, shy or vulnerable members feel included.
A special award will also be handed out, dedicated to the life of city teenager Kai Podgers, following his untimely death in 2018. It will be awarded to a young person who has learned from their mistakes, altered their behaviour and improved their life as a result.
Across all of the city council's youth centres and activity sessions next week, young people will be discussing the National Youth Work Week theme of 'Youth Work in Action'. They will explore topics relating to being skilled and equipped to learn, safe and confident in their future, and experiencing positive health and wellbeing. They will also be looking at how they can become active members of their communities and society, who are treated fairly and equally.
Cllr Sarah Russell, deputy city mayor responsible for social care and anti-poverty, said: "National Youth Work Week is an opportunity to recognise the impact that youth work has on the lives of young people and to celebrate their achievements.
"Youth work is about providing young people with access to trained, professional and trusted adults. It's about building relationships and understanding the needs of young people, helping them to grow into responsible, caring adults who can make informed choices about their own lives.
"We're very proud of our youth work here in Leicester. We've run a high-profile campaign against knife crime, we have a very active Young People's Council and we deliver youth centre sessions, street-based youth work and targeted youth work every single week. We support young people from a variety of backgrounds and situations, including young carers, disabled young people and care leavers. National Youth Work Week is a great chance to celebrate this work and the talents of our young people."
Irina Berzovan, age 15, from Belgrave, said: "My brother was a bit of a wild one, he would never turn up to school or even talk to us at home. He started attending youth sessions and we were shocked to see him open up to the youth workers."
Harry Lewis, age 19, from New Parks, added: "In schools you only ever talk to your own friend group, but in a youth centre you can socialise with anyone from any background."
And Ellie Frid, age 16, from Saffron Lane, said: "When I'm older, I want to train to be a youth worker. They've helped me so much it feels like such an amazing thing to do."
To follow National Youth Work Week on social media, follow the hashtag #YWW19.
(ends)