Time running out for voters to register ahead of December General Election
Published on Friday, November 22, 2019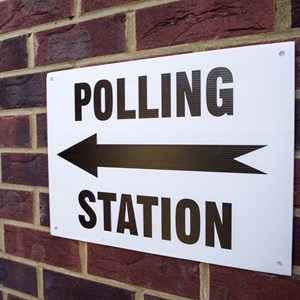 THE deadline is approaching for people who haven't yet registered to vote in next month's general election to do so.
The United Kingdom will be going to the polls on December 12 for people to vote for their local MP and ultimately to determine who will be the next Prime Minister, and voters in the city who want to have their say need to be registered to do so
People have until Tuesday, November 26, to register to vote in the city.
Anyone can vote if they are 18 or over on the day of the election, and are either a British, Irish or Commonwealth citizen resident in the UK.
Voters also need to be on the electoral register. People only have to register once, but will need to re-register if they have changed address, name or nationality since they first registered.
People can register to vote online at www.gov.uk/register-to-vote
The election on December 12 will be the first winter election in around 100 years – traditionally they are held in early May.
People concerned about going out in dark, wintry weather to vote in person at the local polling station can register for a postal vote instead.
The deadline for applying for a postal vote is also November 26.
Leicester City Council's acting returning officer, Miranda Cannon, said: "With the deadline fast approaching for people to register to vote, we want to make sure that as many people as possible are able to do so.
"Using the right to vote is a vital part of democracy, whether done so in person or by postal vote.
"It is a simple process to register, but people must do so by Tuesday, November 26, to make sure they can take part in the forthcoming election."
It is a legal requirement to be registered to vote, and being absent from the electoral register can have an impact on the availability of credit agreements such as mortgages, loans or mobile phone contracts.
Anyone can check whether they are registered to vote in Leicester by contacting Leicester City Council on 0116 454 2000 or by visiting the Customer Service Centre, at 91 Granby Street, which is open Mondays to Fridays from 8.30am to 5pm, and on Fridays from 8.30am to 4.30pm.
More information on elections and voting in the city is available from the city council on https://www.leicester.gov.uk/your-council/elections-and-voting/
Leicester's voters will be electing MPs to the city's three seats – Leicester West, Leicester East and Leicester South.
(Ends)