Exhibition sheds new light on hidden African treasures
Published on Monday, October 14, 2019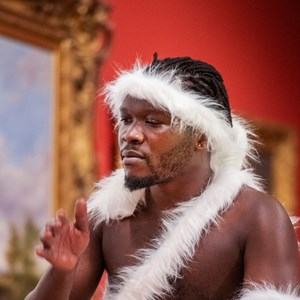 A FASCINATING new exhibition of historic African objects that have not been on public display in Leicester for more than a century is now open at the city's New Walk Museum & Art Gallery.
Created by Opal 22 Arts and Edutainment in cooperation with museums in Leicester, Derby and Northampton, Knowledge of the Unseen enabled volunteers from the local African Caribbean community to choose five objects from each museum collection on which there was little or no information.
These items were then researched with the help of experts on African heritage to explore the stories of the objects and those who created them. The result is a ground-breaking project which addresses untold stories of African heritage ­– and an exhibition featuring beautiful examples of African culture.
The exhibition runs until Sunday November 3 and is free to visit.
Opal 22 Arts and Edutainment is an organisation whose mission is to produce thought-provoking projects and outcomes that merge history, arts and culture.
Knowledge of the Unseen is part of a programme of events taking place in venues across the city as part of Black History Month 2019, including talks, live music, exhibitions and walking tours.
Black History Month is held each October to promote the history and contribution that African and Caribbean communities have made to Leicester.
This year's theme is "Archiving the Past, Reflecting the Future," which will focus on Black British history and the contribution of the African and African Caribbean community to the artistic and cultural heritage of the East Midlands over the last 80 years.
Leicester deputy city mayor for culture, leisure and sport, Cllr Piara Singh Clair, said: "Black History Month in Leicester is an opportunity to explore the story of African and Caribbean communities and the contribution they have made to the city.
"The programme this year once again includes a fascinating range of events exploring that history and bringing it to life, through talks, music and dance, exhibitions and other activities."
Details of all Black History Month events in Leicester are available at serendipity-uk.com
For more information on Black History Month nationally visit: blackhistorymonth.org.uk