Hunt for treasure at city parks
Published on Thursday, August 23, 2018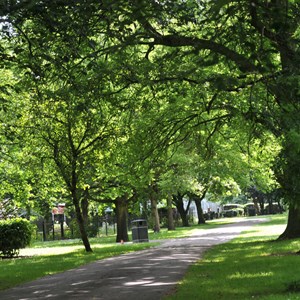 FAMILIES can take part in a virtual treasure hunt at city parks over the summer – with the chance to win some very real prizes!
From now until 5 September, there's the chance to win cinema tickets, book tokens and bowling vouchers, as well as other prizes, by taking part in the Choose How You Move virtual summer treasure hunt.
A giant wave has crashed in five local parks – Abbey Park, Western Park, Braunstone Park, Victoria Park, and Spinney Hill Park – leaving behind a trail of colourful, beach-related items. Find them and you'll earn rewards called 'bettertickets' for each item found, which can then be swapped for prizes. But watch out for sneaky Sammy Seagull, who might try to scupper your plans…
To take part, adults need to download the free Betterpoints app, which rewards users for travelling in sustainable ways like walking, cycling or taking the bus. Walk around the parks following the instructions, and each piece of 'treasure' you find will give you entry into a prize draw.
The Betterpoints app will run different promotions all year round too, to help users build up points for sustainable travel and put them towards high street vouchers, or use them to support charities.
To download the app, look for Betterpoints in the App Store or Google Play, or visit https://choosehowyoumove.betterpoints.uk
(ends)