Improved parking areas and laybys for communities across the city
Published on Wednesday, August 22, 2018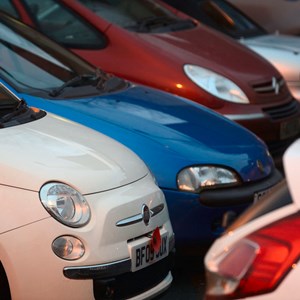 A PROGRAMME of installing new parking areas and laybys in residential areas across Leicester gets underway from the end of this month.
Leicester City Council is spending nearly £330,000 on seven schemes tackling parking issues by creating new parking bays and extending existing ones.
The scheme will concentrate on streets in Eyres Monsell, Humberstone and Hamilton, Thurncourt and Wycliffe wards, and will create more than 68 new parking spaces for residents.
The first scheme gets underway at Packhorse Road in Eyres Monsell on August 28. The work, costing £51,000, will create eight new parking spaces.
Work will get underway on a major scheme at Kashmir Road, St Matthews, in which £105,000 will be spent on modifying and resurfacing an existing parking area to create 29 new spaces. Work is due to get underway on October 8.
Two schemes are due to begin on November 19, including creating seven new spaces at Queensferry Parade in Eyres Monsell, at the cost of £45,000, while a further £47,000 will be spent in Tolcarne Road, Netherhall, to create nine-space parking bay.
In December work will get underway at Sunbury Green, Thurnby Lodge, with nearly £57,000 being invested in a scheme to extend an existing layby and create a new one, resulting in 10 new spaces overall.
Smaller schemes at Pluto Close and Vostock Close in Highfields will also create five more spaces.
The programme of work follows requests from ward councillors to address problem parking on pavements or on grassy verges.
A similar £750,000 scheme was carried out in 2016/17 to create more than 70 new spaces and parking areas at 12 sites in St Matthews, Rushey Mead, Thurncourt, New Parks, North Evington, Eyres Monsell, and Aylestone.
Leicester assistant city mayor for neighbourhood services, Cllr Kirk Master, said: "Parking is a big issue in many communities across the city, where the streets simply weren't designed for the number of cars owned by households nowadays.
"The work we are doing will improve and extend some existing parking areas, as well as creating more than 68 additional spaces.
"We've met with local ward councillors to identify the problem areas and the sites at which we can make improvements to help make things better."
The work is being funded by a combination of the council's housing department and income raised from parking charges.
(ends)