Government confirms £10m grant for Ashton Green
Published on Tuesday, December 11, 2018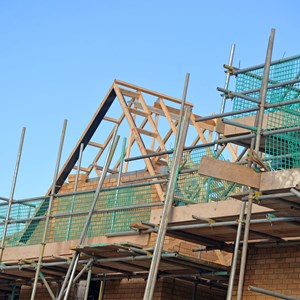 A GOVERNMENT grant of £10million is to fund new roads that will help unlock further development at Leicester City Council's Ashton Green housing site.
News that the council would receive the grant was first announced back in February, but Homes England has now confirmed that the funding is on its way.
The funding will be used to construct around 3km of key spine roads, which will open up around 40 hectares of development land and pave the way for a further 1,080 homes and a mixed-use village centre.
City Mayor Peter Soulsby said: "Confirmation of this funding means that we will be able to accelerate the delivery of this important development in Leicester.
"The funding will unlock 40 hectares of development land and the building of more than 1,000 new homes.
"Off the back of this funding we will see developers of the next parcels of land invest an additional £150 million over the next five years.
"Ashton Green is already making a significant contribution to the number of new homes that are needed in Leicester – and it will ultimately contribute greatly to the economic growth of the city."
Work on the new roads is due to start in August 2019.
Leicester's project was one of 133 council-led schemes across the country to successfully bid for a share of the Housing Infrastructure Fund, which aims to make housing developments viable and get new homes built more quickly.
Funding is awarded to local authorities on a highly competitive basis.
The £10million of grant funding for Ashton Green was first announced in February 2018. Chancellor of the Exchequer Philip Hammond and Secretary of State for Communities and Local Government Sajid Javid met Leicester's City Mayor Sir Peter Soulsby at Ashton Green to make the announcement.
Leicester City Council is the principal landowner and promoter of the Ashton Green development, which is a mixed use urban extension on a 130 hectare greenfield site to the north of Leicester.
The council has already invested more than £2 million in the initial infrastructure to kick-start the development.
Up to 30% of the new homes to be built at Ashton Green will be affordable homes for rent and for shared ownership.
Some 3,000 new homes are planned in total, and the first occupants of the first houses to be completed at Ashton Green moved into their new homes this year.