City council lobbies Government over alcohol pricing
Published on Thursday, July 12, 2018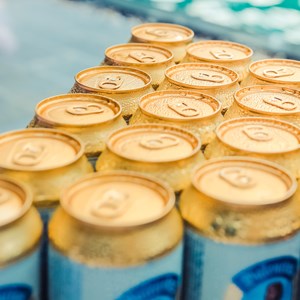 LEICESTER's major public sector organisations are calling on the Government to introduce a minimum unit price for alcohol in England.
Deputy city mayor Cllr Adam Clarke, who chairs Leicester's health and wellbeing board, has written to the Home Secretary Sajid Javid to ask him to take the step.
The proposals, which will be discussed by the city's health and wellbeing board this Thursday (12 July), are backed by the University Hospitals of Leicester NHS Trust, Leicestershire Partnership Trust, Leicestershire Fire & Rescue Service, East Midlands Ambulance Service, NHS Leicester Clinical Commissioning Group, Leicestershire Police and police and crime commissioner Lord Willy Bach, as well as by leading doctors across the city.
Cllr Clarke has also written to Leicester's three local MPs, asking them to back him.
On 1 May this year, a minimum unit price for alcohol was introduced by the Scottish government, with Wales also considering introducing the measure.
"Alcohol is the most common cause of liver disease in England, which has increased by 400% in the UK since 1970," said Cllr Clarke. "It is the third most common cause of premature death in the UK, with the total cost to society of harms associated with alcohol estimated at anything between £21billion and £52billion.
"As a council, we spend more than £6million a year on direct support for people with alcohol or substance misuse problems, and across Leicester there were more than 1,200 hospital admissions due to liver disease from 2015-16."
The city council and Public Health England have just invested £600,000 in a new drug and alcohol recovery centre, which has opened in Hill Street in the city centre.
Users of the centre are able to access a range of treatment options, healthcare, support and information on employment, education and training to help them get back on their feet.
 A recent review by Public Health England concluded that reducing the affordability of alcohol is the most effective way to reduce the harms to health created by alcohol misuse, including premature death.
"Targeting those consuming harmful amounts of alcohol is key, as currently about four per cent of the population are drinking just under a third of all the alcohol consumed in the country," said Cllr Clarke. "A minimum unit price of 50p per unit would reduce alcohol consumption among some of the most vulnerable, without having a significant impact on moderate drinkers."
Allister Grant, hepatobiliary consultant at University Hospitals of Leicester NHS Trust, said: "Alcohol liver disease related death is one of the biggest causes of death in our community for patients in their 40s and 50s. Damage to the liver starts with excessive drinking of alcohol many years before the development of cirrhosis and liver failure.
"Our binge drinking culture in the UK and the practice of pre-loading with cheap alcohol before you go out for an evening undoubtedly makes the situation worse. Minimum unit pricing is an important tool in curbing alcohol consumption and is one of many ways that we can reduce the harm done by alcohol.
"I support minimum unit pricing and was disappointed that we didn't introduce this alongside Scotland in May this year." 
Public Health England has estimated that over 20 years, a 50p minimum unit price per unit of alcohol could reduce healthcare costs by £1.3billion.
More information on alcohol misuse and harm can be found at the Drink Aware website: www.drinkaware.co.uk