More than £4.3million invested in school infrastructure improvements
Published on Friday, November 16, 2018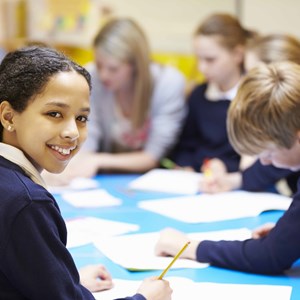 MORE than £4.3million is to be invested in a programme of improvements at 26 schools across Leicester.
The city council has announced a decision to release £4.31million from its school maintenance budget to invest in property improvements at 24 primary schools and two secondary schools.
The programme of work represents the latest phase of investment by the city council in Leicester's schools, as part of an £8million Children's Capital Improvement Programme budget which runs up until December 2020.
Under the latest proposals, work will be carried out over the next two calendar years, and will focus on the condition of buildings, heating system improvements, safety upgrades and improvements to the learning environment.
Replacement boilers will be installed at Barley Croft Primary School and Green Lane Infants School, with extensive heating and boiler works carried out at Coleman Primary School, Dovelands Primary School and Oaklands Special School.
Work will be done to replace and repair washrooms or toilets at schools including Abbey Primary Community School, Buswells Lodge Primary School, Coleman Primary School, Inglehurst Infant School, Linden Primary School, Montrose Primary School, Rushey Mead Primary School and Sandfield Close Primary School.
Elsewhere, money will be invested in roofing and structural works at Evington Valley School, new windows at Alderman Richard Hallam School and Rolleston Primary School, with roofing at at Avenue Primary School.
Improvements will be made to the domestic water system at Bridge Junior School, and roofing work done at Carisbrooke Early Learning Centre.
Marriott Primary School will benefit from a programme of security works, including improvements to windows.
Various other works will include demolition of a disused mobile classroom, paving and flooring work, and hot and cold water provision.
The two secondary schools – Moat Community College and New College – will see an investment in roofing and fire safety works respectively.
The majority of the investment focuses on primary schools, as 23 city secondary and special schools were transformed or upgraded as part of Leicester's £350million Building Schools for the Future (BSF) programme between 2007 and 2016.
In addition to the planned programme of works, the funding will also include £400k for any emergency repair works arising; £250k to enable to council to address immediately any urgent fire safety works; a further £250k for feasibility works and planning for adaptations to schools, and £100k to provide facilities such as access ramps and lifting hoists where needed.
Leicester deputy city mayor for children and young people's services, Cllr Sarah Russell, said: "Staff from our children's services team have been working closely with schools to identify the key areas where they want to see money spent for the maximum benefit to the school.
"In some cases, we are investing in replacing facilities which are no longer fit for 21st century needs.
"This investment will help fund both major improvements and smaller repairs to help ensure our schools buildings are suitable for staff and pupils for years to come."
(Ends)