New wetland plans for Aylestone Meadows
Published on Thursday, November 22, 2018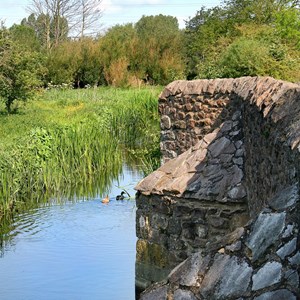 PEOPLE are being invited to find out more about plans for new wetland habitats and other improvements at Aylestone Meadows.
As part of its ongoing riverside improvements work, Leicester City Council is proposing to create new havens for wildlife at the popular local nature reserve and help reduce risk of flooding in the area.
Plans include the creation of new wetlands which will provide a better habitat for wildlife, while reducing the risk of damage to nearby properties by holding excess water in the event of a flood.
Work will also be carried out on the River Biam - which joins the River Soar in Aylestone Meadows – to remove any obstructions to the flow of water and improve the riverside habitat.
New fencing is also proposed to help management of livestock that graze on the meadows.
People can find out more about the proposed scheme at drop-in sessions due to be held at St Edwards RC Church, on Aylestone Road, and Manor House Community Centre on Haddenham Road, Rowley Fields. Both events will take place on Wednesday 28 November from 4-7pm.
Cllr Adam Clarke, deputy city mayor for environment and public health, said: "As well as providing a fantastic natural environment to enjoy, Aylestone Meadows forms a critical part of the flood plain that helps protect Leicester.
These new plans are part of an ongoing programme of riverside improvements that is helping to create a network of vital wetland habitats across the city.
"The improvements are helping to make the riverside more attractive – and accessible to visitors, while providing additional capacity for storing water and reducing the risk of flooding."
The proposed scheme would be part of the River Soar and Grand Union Canal Access Improvement scheme, which includes a range of projects to make the riverside and waterways more attractive and more accessible. It's backed by Local Growth Fund support of £7.5milllion over five years (2015-2021) and matched by funding from the Canal and River Trust and the Environment Agency.
As part of the wider scheme, work has been recently completed to create new ponds and wildlife habitats at Swan's Nest Wetland, close to Ellis Meadows.
In the coming weeks, work will also be getting under way upstream at Cardinal's Meadow where a series of ponds will be created and the area opened up for visitors.
Work on Aylestone Meadows is due to begin in early-2019.