Resurfacing work to take place on Belgrave Gate
Published on Wednesday, November 7, 2018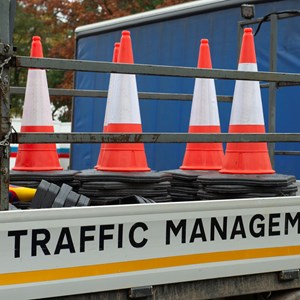 PART of a busy city centre road is due to be closed this weekend to allow for resurfacing to take place.
The outbound lane of Belgrave Gate, between Abbey Street and Burleys Way roundabout, will be closed to all traffic from 7pm on Friday 9 November until 5am on Monday 12 November.
Clearly signed diversions will be in place, via Haymarket, Church Gate, Mansfield Street, Abbey Street and Burleys Way
The lane closure means that there will be no access to Orchard Street from Belgrave Gate, but access will be available off Burleys Way. Garden Street will remain closed from Belgrave Gate.
The resurfacing work is part of a £1.9million scheme to create a safer and more attractive route for pedestrians and cyclists along the stretch of Belgrave Gate, from the new Haymarket Bus Station to Belgrave Circle.
The first phase of work – up tot Burleys Way roundabout - involves the creation of new segregated cycles lanes on both sides of Belgrave Gate and the reconstruction of existing paths in high-quality resin-bonded gravel. Bus stops and pedestrian crossing are also being improved.
A second outbound lane closure is planned for the following weekend to complete resurfacing of this stretch of the road.
The improvements are being carried out by Leicester City Council as part of the wider Connecting Leicester programme.
For more information of the Belgrave Road improvement scheme and other projects visit www.leicester.gov.uk/connectingleicester