Animated short films explore the Great War
Published on Monday, October 1, 2018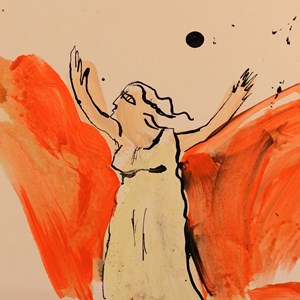 VISITORS to New Walk Museum and Art Gallery will be able to explore some of the issues surrounding the Great War through a series of animated films.
The museum's world-renowned German Expressionist gallery will host the event on Saturday, October 6, from 2pm, in which a series of contemporary short animated films will explore themes such as conflict and loss.
Films will include "I'm OK," a 2018 short film by award-winning animator Elizabeth Hobbs, inspired by the life of the Austrian Expressionist artist Oskar Kokoschka and his experiences as a soldier in the First World War.
Other filmmakers from across the globe that feature in the programme include Vera Neubauer, Max Hattler, Emma Calder, Filipe Abranches, Tess Martin, and Paul Wenninger.
The programme will be followed by a post-screening question and answer discussion with the filmmakers Elizabeth Hobbs and Sylvie Bringas, speaking about the influence of Expressionism on their work, and will be chaired by Abigail Addison from Animate Projects.
The project is supported by Animate Projects and Arts Council England.
The programme is intended for visitors aged over 15, due to the nature of the subject matter.
Tickets cost £4.50, and are available from the museum shop, on 0116 225 4920.