Family-oriented events mark half-term in city
Published on Wednesday, October 17, 2018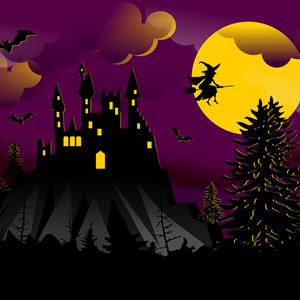 GHOSTLY goings-on, Diwali events, a pop-up museum and the chance for kids to swim for a quid are among the activities on offer in Leicester for the city's half-term (22-26 October).
Shoppers at Leicester's Highcross will be able to visit a pop-up museum that will appear in the centre from Tuesday (23) to Friday (26 Oct).
Based on the lower mall, between Next and Superdry, the pop-up museum will be open from 10am-3pm each day, and will showcase the new exhibitions From the Trenches to the Twenties, at Newarke Houses Museum; and Alice Hawkins and Votes for Women, at New Walk Museum. Children will also be able to learn about ancient Egyptian medicines, costume and embalming in activities that support the opening of the new Egyptian gallery at New Walk Museum.
New Walk Museum is launching its new gallery on Saturday 20 October, with special launch activities including the chance for children to draw their own Egyptian hieroglyphics. The new gallery will be home to the most significant collection of ancient Egyptian artefacts in the East Midlands.
The museum is also hosting a Star Wars Science Fun Day on Monday 22 October, and a Dino Doodle day on Wednesday 24 October, with the chance to create your own arty dinosaur drawings in the museum's dinosaur gallery.
At Abbey Pumping Station museum, a friendly ghost will be haunting the building for Ghosts and Ghouls Week. Grab an activity pack and take part in themed craft activities and trails, with the chance to ride on the venue's narrow-gauge railway on Tuesday 23 October. Museum admission is free, activity packs are £1.50 and there is a small charge for train rides.
Over at Newarke Houses Museum on Monday 22 October, children can find out more about the life of a First World War soldier, with activities complementing the museum's new From the Trenches to the Twenties exhibition. And things get gruesome at the Guildhall later in the week, with the Haunted Hall on Thursday 25 October and Surgery of Horrors on Friday 26 October. Join ghosts, witches and wizards for two days of grisly-themed crafts, games and trails.
Handle some creepy-crawlies and learn more about minibeasts at New Walk Museum on 27 October, with the chance to meet some of the museum's Wild Space exhibits. You can also make a date with The Ghostly Engineer at Abbey Pumping Station on 27 October – ghost stories suitable for children aged 10-plus – or enjoy Halloween films in front of a roaring fire at the Guildhall on 28 October.
The Diwali lights switch-on takes place along Belgrave Road on Sunday 28 October, with the Golden Mile lit with thousands of glittering lights. The centrepiece will be the Wheel of Light, a 110ft Ferris wheel, with family tickets for the ride costing from £15. There's also the chance to listen to some free Diwali-themed half-term storytelling at Rushey Mead Library on Tuesday 23 October, at 2pm, and at Belgrave Library at 2pm on Thursday 25 October.
Halloween workshops are on offer at the Brite Centre, in Braunstone, from Monday 22 to Thursday 25 October, with a party rounding off the week on Friday 26 October. For more details or to book, contact the centre on 0116 299 5476.   
City leisure centres will also be running activities for families during half-term, with lots of family splash and toddler splash fun swim sessions. Children can also swim for just £1 during Kids 4 a Quid sessions at Braunstone, Cossington, New Parks and Spence Street centres.
Evington leisure centre is running mini one-to-one swimming lessons from 9am-12noon Monday to Friday during half-term week, and a basketball camp each weekday from 11am-2pm. For more details, contact the centre on 0116 299 5575.
Deputy city mayor for culture, leisure and sports Cllr Piara Singh Clair said: "There's a wide range of activities going on in the city, many of which are free or at a low cost. We hope families will benefit from these and enjoy using our leisure centres, libraries and museums during the half-term break, as well as visiting our pop-up museum in the Highcross."
For more details, see the What's On section of visitleicester.info. Information on sports and leisure centres can be found at www.leicester.gov.uk/sports, and information on libraries is at www.leicester.gov.uk/libraries
(ends)