New council team providing extra support for rough sleepers
Published on Tuesday, October 23, 2018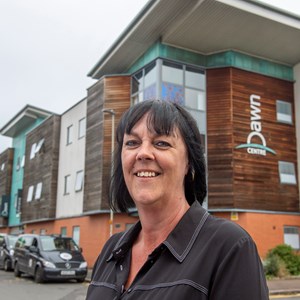 WORK to help rough sleepers in Leicester has been boosted by the creation of a new team at Leicester City Council.
The council has recruited a rough sleeping co-ordinator and two support staff to work with the council's existing rough sleeping team and other agencies that provide accommodation and support to people living on the streets.
The posts are being paid for by the Government's Rough Sleeping Initiative, which is funding additional work in 83 areas across the country to boost the immediate support available to people living on the streets.
Leicester City Council has been awarded £265,000 for 2018/19 to fund the new team and to pay for an additional 20 accommodation spaces for rough sleepers.
Leicester's City Mayor Peter Soulsby said: "My priority is to prevent homelessness, but we are also improving services for those affected by it and have a five-year plan which sets out how we will do this.
"We welcome this funding, which will be in addition to the £5.5 million we already spend every year on preventing people from becoming homeless, and supporting those who do, including rough sleepers."
Sherralyn Storer, who previously led the council's Revolving Door homeless team, started in the new post in September. Her main task will be to prevent new rough sleeping and to provide support to those most entrenched in it.
Sherralyn said: "The city council has a good range of services to assist rough sleepers, as well as excellent support from the local voluntary sector, charities and volunteers. However, after many years of working with rough sleepers I know that for a small group of people with extremely complex and varied needs, traditional services have not been the solution. This new funding will enable us to take a new approach to helping them."
Asst city mayor for housing Cllr Andy Connelly said: "Sherralyn has extensive experience of working with people who frequently move in and out of temporary accommodation services and for whom homelessness is a way of life.
"In some cases none of the services we, or other agencies offer, are enough to get people off the streets. These new posts will enable us to focus on this group of people and to try and find new and innovative ways to get them into accommodation and help them to stay there."
Based at the Dawn Centre, Sherralyn and her support staff are working alongside the council's existing outreach team, which is out in the city every day looking for rough sleepers to offer help and accommodation. The team also acts on information provided by StreetLink, a national organisation which connects rough sleepers to their local council services.
Both teams are also working work with the Street Lifestyles Operational Group (SLOG), whose members include Leicestershire Police and officers from the council's community safety, homeless and city centre teams.
The SLOG regularly patrols the city centre to offer help to people who are living street lifestyles, such as drinking, taking drugs or begging on the streets. Many of the people living street lifestyles are not homeless or sleeping rough.
The council aims to prevent people from becoming homeless wherever possible. If this is not possible, the council aims to provide emergency accommodation and support. Temporary accommodation for families is available at its Border House hostel, as well as rooms and support for singles and couples at the 42-bed Dawn Centre.
The council also works with a range of partners who provide temporary accommodation and support for people who are homeless. They include Action Homeless, One Roof and the Y Support Project, which helps young homeless people.
Anyone who is concerned about a rough sleeper can report it to the city council by visiting www.streetlink.org.uk, downloading the free mobile app or calling 0300 500 0914.
The council's homelessness strategy – a five-year plan for tackling homelessness – is available here.