New law on houses in multiple occupation
Published on Thursday, October 4, 2018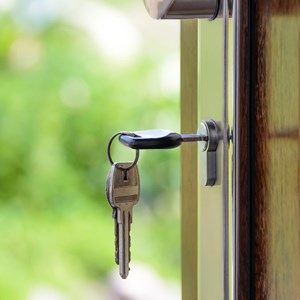 LEICESTER City Council is reminding landlords and tenants that a new law is now in place regarding shared houses.
New Government regulations governing the licensing of houses in multiple occupations (HMOs) came into force on 1 October 2018 and introduced new legal requirements for landlords and heavier penalties for failing to meet them.
An HMO is a property that is rented and occupied by more five or more people from more than one family or household and where facilities, such as a bathroom or kitchen, are shared.
Previously landlords only required a licence if the property was three-storeys or more. Under the new legislation, this has been extended to smaller properties. This means that landlords now need to apply for a licence for any HMO irrespective of its size.
The new legislation also requires that bedrooms in licensed HMOs are a minimum size and have a maximum number of occupants to prevent overcrowding. Landlords will be given up to 18 months to comply with the new space standards. The new legislation also requires landlords to ensure that HMOs have adequate waste disposal and storage facilities pending collection by the local authority.
The council's private sector housing team will be responsible for carrying out inspections of HMOs, to ensure standards are being met. Any landlord found failing to comply with the new rules could face a fine of up to £30,000.
Cllr Andy Connelly, assistant city mayor with responsibility for housing, said: "We welcome this new law. It will help us tackle rogue landlords and deal more effectively with issues like overcrowding and safety in houses in multiple occupation.
"I am sure the stiffer penalties will also be welcomed by the vast majority of private landlords in the city who work hard to provide safe and decent properties for their tenants."
To find out more about the new licensing requirements for houses in multiple occupation visit www.leicester.gov.uk/housing/renting-private-housing