Primary school becomes first in UK to receive prestigious training award
Published on Monday, October 29, 2018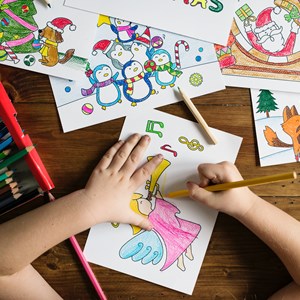 A LEICESTER primary school is celebrating after becoming the first in the country to receive a prestigious award recognising the importance of staff training in the field of mental health and wellbeing work.
Eyres Monsell Primary School is being awarded the Princess Royal Training Award for its work around developing and improving the mental health of its staff and pupils.
School staff had embarked on an 18-month professional development programme, helping to introduce yoga and mindfulness coaching and placing more emphasis on the importance of wellbeing among both staff and pupils.
Eyres Monsell Primary School is the first primary school in the UK to receive such an award for commitment to training and developing skills.
It is one of 48 organisations to be recognised with the award, which will be handed over to headteacher Kerry Hill by HRH The Princess Royal at a ceremony in St James's Palace in London, on Wednesday, October 31.
Head teacher Kerry Hill said: "We are delighted to be receiving a Princess Royal Training Award standard of excellence this year.
"We have worked hard at Eyres Monsell to develop staff understanding of mental health and well-being and have aimed to develop our training and practices around this to support our staff and pupils.
"We will be considering how we take our own learning and development to the next level, to ensure we build upon our success.
"To be the first primary school in the country to have ever received this award is a true honour. We are immensely proud to have achieved this award, and to know that our training and development has been rigorously benchmarked against national standards of excellence is an incredible achievement."
The training which led to the Princess Royal award was originally brought in to help improve the school's academic results, as well as pupils' attitudes and behaviour.
It also sought to reduce staff absence linked to stress. After the 18-month programme, staff absence had dramatically reduced, pupil behaviour improved and as a result pupils were more engaged in learning.
Pupils and staff at the school will be holding a fancy dress tea party in celebration of the award on Wednesday, October 31, with children dressed in the theme of princes and princesses.
Leicester deputy city mayor for children and young people's services, Cllr Sarah Russell, added: "I am very pleased for the staff and pupils at Eyres Monsell Primary School that their work has been recognised by this award."
The Princess Royal Training Awards recognises employers in the UK whose training and skills development programmes have resulted in exceptional commercial benefits.
The awards are supported by the City & Guilds Group President, HRH The Princess Royal, who is an active advocate for skills development.
Chris Jones, chief executive of the City and Guilds Group, said: "It's great to see such a diverse group of organisations achieving the Princess Royal Training Award standard in 2018, but it is particularly exciting to be celebrating the first ever primary school to receive one.
"Eyres Monsell has demonstrated how excellent training not only has an impact on staff but on their pupils too. They are truly worthy recipients of this royal award and we are delighted to be able to honour their achievements."
(Ends)