Recruitment event offers information and job opportunities in health and social care professions
Published on Monday, October 1, 2018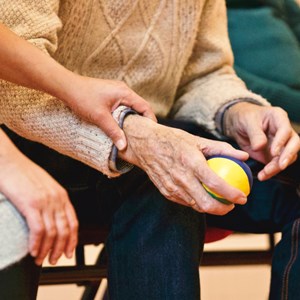 PEOPLE considering a career in health or social care will be able to find out more at a major recruitment fair taking place next week.
About 30 local businesses will be involved in networking, sharing information on careers or volunteering with the health and social care sectors, at the event in City Hall, Charles Street, Leicester, on Tuesday, October 9.
Between 9.30am and 10.30am, the event will centre on an employer network meeting, while from 10.30am to 7pm, members of the public are invited to attend to explore the recruitment fair, where they will be able to find out more information and apply for the many current local positions on offer.
The event is being run jointly by Leicester City Council's Leicester Employment Hub, along with Leicestershire County Council, the Leicester and Leicestershire Enterprise Partnership (LLEP), the charity Skills for Care, the Department for Work and Pensions, and the Leicestershire Social Care Development Group (LSCDG).
Employers will be able to showcase their vacancies in roles ranging from working with young people to caring for elderly people, ad helping people with needs ranging from dementia to learning difficulties.
People will also be able to find out more about befriending or volunteering, as well as up to date information on careers in caring.
Major care sector employers at the event will include Home Instead, which cares for elderly people; Leicestershire County Care Ltd, which operates 13 residential care homes in the city and county, and domiciliary care provider Adaptus Care.
Leicester assistant city mayor for adult social care and wellbeing, Cllr Vi Dempster, said: "This event is the ideal chance for people considering working in the caring professions to find out more information about local career opportunities.
"It's also a chance to speak to people already involved in health and social care, who can answer any questions and help people judge whether this very rewarding career may be for them."
Skills for Care's locality manager Christine Collymore added: "Across Leicestershire, Leicester and Rutland there are around 2,500 job vacancies in adult social care, so this open event will be vital in helping make sure we can fill the wide variety of job roles we have on offer.
"You may be looking to get back in the workplace or considering swapping jobs, so come along to see if you have the right values and skills to start working in a growing sector that not only offers great career prospects, but the chance to make a difference every day of your working life."
The Leicester Employment Hub is a three-year, city council-run business support project to help small and medium-sized enterprises (SMEs), through apprenticeships, training, volunteering and work placements. The £3.9million project is financed by the European Social Fund.
(Ends)