Road closed to allow funeral procession for respected local councillor
Published on Friday, October 26, 2018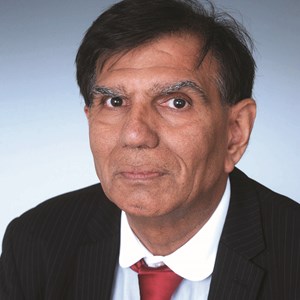 PART of Belgrave Road will be closed to traffic briefly on Saturday morning for the funeral procession of a respected local councillor who died suddenly last weekend.
Cllr Mo Chohan, who represented Belgrave Ward, died at his home on Saturday, October 20.
His funeral is due to take place on Saturday, October 27, involving a procession through part of Belgrave to allow people to pay their final respects.
The procession will leave his home in Cooper Street, off Belgrave Road, at about 10.30am and will then process along Belgrave Rd before the funeral party departs to Gilroes Cemetery at around 11.15am.
To allow the funeral procession in Belgrave to take place safely, a number of road closures will be in place along the route, including Belgrave Road itself for a brief time between10.15am and 11.30am.
The hearse and limousines will then depart to make their way to Gilroes Cemetery.
It is due to arrive at Gilroes at about 12noon, with between 500 and 700 mourners expected to attend the hour-long funeral service.
Traffic and travel updates will be available from Leicester's Area Traffic Control via Twitter on @ATCLeicester