Work underway on major scheme to create parking spaces
Published on Tuesday, October 9, 2018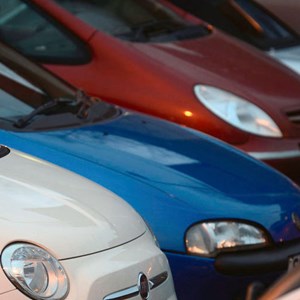 WORK has begun on a major scheme to create new parking spaces in a city community.
About £105,000 is being invested in Kashmir Road, St Matthews, to create 29 additional new parking spaces by modifying and resurfacing an existing parking area.
The work involves extending and reconstructing the existing area between Kashmir Road and Dysart Way which is currently used for parking, as well as extending the existing laybys on Kashmir Road to create one continuous parking area.
Extra car parking spaces are also being created on the existing car parking area to the south of Kashmir Road. In total, the works will bring the total number of car parking spaces to 41, including two disabled parking spaces.
It began on Monday, October 8, with the scheme due to be completed by November 2.
It is part of a wider investment of nearly £330,000 on seven parking schemes across the city, in areas also including Eyres Monsell, Humberstone and Hamilton and Thurncourt. In all, the programme will create 68 new parking spaces for residents.
It follows a similar £750,000 scheme carried out in 2016/17 which created more than 70 new spaces and parking areas at 12 sites across St Matthews, Rushey Mead, Thurncourt, New Parks, North Evington, Eyres Monsell, and Aylestone.
Leicester assistant city mayor for neighbourhood services, Cllr Kirk Master, said: "We've met with ward councillors to hear their concerns about parking, which is an issue in many areas which weren't built to accommodate the present-day number of vehicles on the road.
"The work at Kashmir Road is one of the bigger schemes, which will involve changing the existing layout to remove a number of concrete planters and kerbs and opening up the area to make the most of the available space.
"Across the city this kind of work will be creating 68 new parking spaces for residents, in communities where parking is at a premium."
A scheme to create eight new parking spaces in Packhorse Road, Eyres Monsell, is nearing completion, as part of the same programme.
The work is being funded by a combination of the council's housing department and income raised from parking charges.
(Ends)