New appeal marks first year of CrowdFund Leicester
Published on Friday, September 21, 2018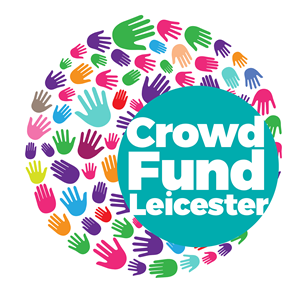 A CROWD-funding initiative to help get community-backed ideas off the ground in Leicester is marking its first birthday with a new campaign.
The latest fundraising appeal to be launched on CrowdFund Leicester aims to raise almost £14,000 for 'The Brass of the Saff', a youth brass band based in the Saffron Lane area.
If successful, organisers Drum and Brass hope to buy 60 new instruments and uniforms for the band, increase the number of awards available through the project and produce a cd of the band's music by next summer.
Julie Maxwell, project manager at Drum and Brass, said: "This is a really exciting project because it is being driven by local families and young people.
"In April this year, we took 30 primary children from the Saffron Lane area to play at the National Youth Brass Band Championships. Against some of the best bands in the country, and with just a few months of practice, they came home with award for band showing the most potential.
"Now we want to build on that and make the youth brass band a permanent fixture in the community. It will offer invaluable creative, musical and leadership opportunities for children and young people and it will provide a channel for the considerable talent in this area which might otherwise go undiscovered.
"We're already almost halfway to our fundraising target and a local crowdfunding platform is the perfect way to communicate with our supporters."
'The Brass of the Saff' is the fifth appeal to launch on CrowdFund Leicester since it started in September 2017. Four projects have already successfully met their fundraising targets in the first 12 months, raising a combined total of £140,000.
These include Phoenix Access Cinema, which provides headsets to help people with sight and hearing loss enjoy films; The Urban Equestrian Academy, whose appeal bought a new minibus to transport inner-city children to stables around Leicestershire; the first phase of the Little Theatre Centenary Project which will see the 1920s building extended and modernised; and the Save Goddard Bank campaign for essential repairs to the grade II-listed bank building in Granby Street.
Along with public donations and pledges, each of these four CrowdFund Leicester appeals has received support from the City Mayor's Community Engagement Fund. This can be used to back popular appeals with pledges of up to £10,000 a time, if they fulfil a few simple crtieria.
City Mayor Peter Soulsby said: "More and more councils are turning to crowdfunding to create opportunities for local communities and interest groups to work together bring ideas to life.
"In just 12 months, we've already seen generous support help four fantastic projects meet their funding targets. I am sure that there are loads more fantastic idea out there and I look forward to seeing CrowdFundLeicester continue to grow."
The city council works with crowd-funding organisation Spacehive, which runs the supporting online platforms needed to operate the scheme.
A workshop aimed at people who want find out more about crowd-funding or discuss an idea for a new appeal will be held at LCB Depot, 31 Rutland Street, on Wednesday 17 October, from 6-8pm. Places can be booked online here: bit.ly/2NqWvUX
To pledge support for 'The Brass of the Saff' appeal, visit www.spacehive.com/the-brass-of-the-saff