Resurfacing work to take place at busy junction
Published on Wednesday, September 12, 2018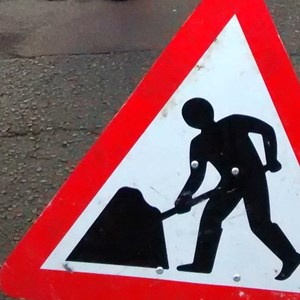 PART of a busy road junction is due to be closed to traffic this weekend to allow for resurfacing work to take place.
The roadworks will be in place on Welford Road, at its junction with Knighton Lane East and Chapel Lane, from 6am on Saturday 15 September, to midnight on Sunday, 16 September.
Welford Road itself will remain open in both directions during the works, though lane restrictions and temporary traffic lights will be in place.
However, there will be no access to Welford Road from Chapel Lane, Knighton Lane East, Great Arler Road or Heather Road. Diversion routes will be clearly signed and traffic marshals will be on-site throughout the works.
Potholes and other extensive damage mean the junction needs to be completely resurfaced.
The scheme, costing £80,000, will involve removing the existing road surface up to a depth on 100mm, adjusting and fixing inspection and gully covers, and then resurfacing the road with new road markings.
Work is being carried over a weekend, when traffic levels are lower.
Buses will not be affected and pedestrian access will continue as normal. Letters have been sent out to nearby residents and businesses.
City Mayor Peter Soulsby said: "This is a busy junction that is well-used by traffic and pedestrians.
"We're carrying out this badly-needed repair and resurfacing work over a weekend to minimise disruption. Once complete, the junction will be vastly improved for all road users."
The work is part of a wider £4.5million maintenance programme for 2018/19 to carry out road repairs and improvements across the city.