Traffic disruption on Anstey Lane for Severn Trent Water mains works
Published on Wednesday, September 12, 2018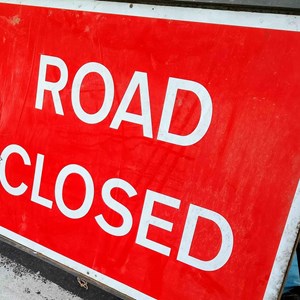 DRIVERS are being warned of traffic disruption ahead of essential works by Severn Trent Water on Anstey Lane.
The utility firm is replacing a large section of pipeline beneath the route as part of a £5million scheme to renew the water main and secure future supplies.
Work is due to begin on September 17, 2018, and will take place between the Gorse Hill Junction and the Severn Trent Water premises at Leicester Water Centre, which is near the rear of Gilroes Cemetery, on Anstey Lane.
Severn Trent Water expect the works to run for 11 weeks in total.
From September 17 to the end of October 2018, a section of Anstey Lane immediately south of its roundabout with Krefeld Way will be closed to inbound traffic.
Outbound traffic will be able to continue using the route, which will temporarily be one way.
Access to Darenth Drive and the adjoining streets during that time will only be possible from the Blackbird Road end of Anstey Lane. When leaving Darenth Drive, vehicles will only be able to turn right, and take a diversion involving Glenfrith Way, Groby Road and Blackbird Road.
During the same six-week period, Anstey Lane will be down to one city-bound lane between the roundabout with Bennion Road and roundabout at Krefeld Way.
City Highways director at Leicester City Council, Martin Fletcher. said: "Severn Trent Water have told us that they need to carry out these essential works, which will cause some degree of traffic disruption on this busy route.
"I would urge drivers to allow extra time for their journeys or if possible use an alternative route while Severn Trent Water complete their work."
Details of all traffic and travel are available from Leicester City Council's Area Traffic Control on Twitter via @ATCLeicester
(Ends)