Views sought on plans for Saffron Lane Athletics Stadium
Published on Monday, September 24, 2018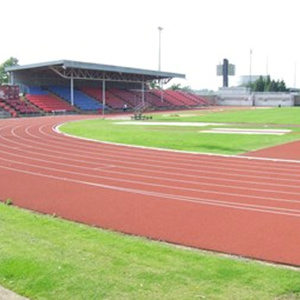 THE city council is consulting on changes it plans to make to Saffron Lane Athletics Stadium as part of an £85,000 investment in the facility.
The plans involve moving some of the technical areas for athletics disciplines such as long jump and javelin to different areas on the site, to make room for a pitch in the middle of the athletics track.
The idea is to allow the stadium to become a multi-sports site, accommodating additional sports such as football, rugby or rounders, in a site that has ample grandstand and parking facilities for spectators.
Technical drawings of the proposals have been approved by UK Athletics and would not result in any downgrading of the facility or changes to the level of competitions the site could hold.
Deputy city mayor Cllr Piara Singh Clair, who leads on culture, leisure and sport, said: "We're investing in Saffron Lane Athletics Stadium and looking to increase its usage by broadening the range of sports it can be used for. However, it is primarily an athletics track and athletics events and training will continue to be the main function of the stadium.
"We want to make sure the site works for all users, including for school sports events, which is why we're consulting on these plans so that users can comment on them.
"Many stadiums across the country have become multi-use facilities in this way, as part of wider plans to get people more active in a variety of different ways and make our sites more inclusive.
"Any works would take place in autumn/winter 2019, when it is a quieter time for athletics."
People are being asked to have their say on the proposals for the stadium by taking part in a consultation, which runs until 14 October. To take part, go to consultations.leicester.gov.uk
The proposed investment in the Saffron Lane stadium is part of a wider investment of £1.8million in city sports and leisure centres to help more city people get and stay active. More than two million visits are currently made to the city's sports and leisure centres every year.
(ends)