Belgrave Hall and Gardens open for summer season
Published on Tuesday, April 2, 2019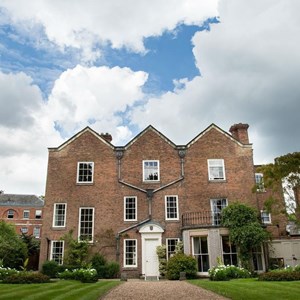 VISITORS can enjoy the first tastes of spring in the air at the Belgrave Hall's picturesque and historic walled gardens from this week.
From April to September, the historic site opens its doors to visitors who want to explore the tranquillity of the 18th century building's fascinating gardens.
The gardens are open to the public every Wednesday from 11am to 4.30pm, as well as Saturday and Sunday on every first full weekend of the month, from 11am to 4.30pm.
The Georgian-era gardens are an oasis of calm despite being a stone's throw from Belgrave's bustling Golden Mile, and feature formal gardens as well as herbaceous, woodland, rock and water garden areas.
Over the spring and summer months, the gardens will also host a series of open events. The first will be an Easter Animal Fun Day, in which visitors will be able to meet newborn lambs, miniature Shetland ponies and alpacas. There will also be a series of garden trails, Easter craft activities and face painting throughout the day. The event takes place on Wednesday, April 17, from 11am to 4pm, and costs £3.50 for children.
Further fun events will take place over the coming months, aimed at all ages.
They range from family fun days, teddy bears picnic, and outdoor theatre for children, to craft workshops, Heritage Open Days and the popular Belgrave Food and Garden Festival.
Details of all events at Belgrave Hall and Gardens are available at visitleicester.info
(Ends)