Chance to watch Quadrophenia at New Walk Museum
Published on Tuesday, April 9, 2019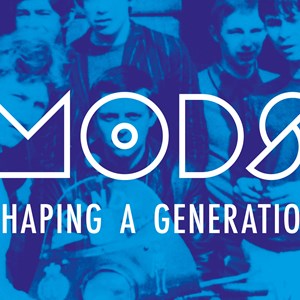 A CLASSIC British film will be shown at Leicester's New Walk Museum this weekend to mark the launch of an exhibition that tells the story of the city's 1960s Mod scene.
Quadrophenia – first shown 40 years ago – will be screened in the Lord Mayor's room at the museum at 2pm on Sunday 14 April.
Tea, coffee, soft drinks and snacks will be available from the museum's café.
Tickets for the film – which has a '15' classification – are £5.
While they're at the museum, Quadrophenia fans will also be able to see items of clothing that were worn in the film. A number of original items – including 1960s suits and dresses – will be on display at the museum as part of 'Mods: Shaping a Generation', which opens to the public on Saturday (13 April).
Stylist and costume designer Roger K Burton, who supplied the original 60s clothing for Quadrophenia, has loaned the items to the exhibition and he will talk about his role in the film's production at a special event at the weekend.
The Quadrophenia Experience with Roger K Burton & Alan Fletcher takes place at New Walk Museum at 2pm on Saturday (13 April). Admission is £5.
Tickets for both events can be bought from the shop at New Walk Museum. Call 0116 225 4920 for more information.
Visitors to the museum on both Saturday and Sunday (13-14 April) will also be able to pick up some vintage fashion for themselves. Leicester-based DollyMix Vintage will provide a vintage market at the museum from 11am to 4pm on both days.
All three events are supporting the launch of Mods: Shaping a Generation, which opens at New Walk Museum on Saturday and continues until Sunday 30 June.
The exhibition tells the story of the 1960s Mod scene in Leicester and Nottingham, using exclusive first-hand eye witness accounts, archive material and previously unpublished images.
Mods: Shaping a Generation is a partnership between Leicester City Council, Soft Touch Arts, Arch Creative and author Shaun Knapp. It is supported by the Heritage Lottery Fund and BID Leicester.