Heroes of early years' dental care to be recognised
Published on Monday, April 8, 2019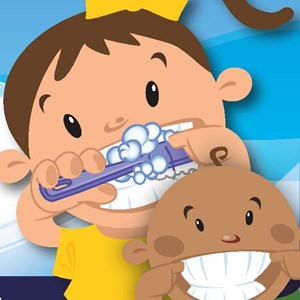 THE HEALTH professionals, teachers, nursery staff, children's centre workers and volunteers who have helped reduce levels of dental decay in five-year-olds in Leicester are to be recognised in a new awards scheme.
Leicester City Council wants to acknowledge the individuals and organisations that have helped make its oral health improvement programme, Healthy Teeth, Happy Smiles, such a success over the past five years.
Since 2014, when the programme was introduced, the proportion of five-year-olds showing no signs of dental decay has increased by more than 10% – and that's thanks to the commitment of the council's partners around the city.
Now the council wants to recognise these heroes of oral health by asking people to nominate those who have done most to help improve the health of children's teeth in the city.
Director of public health Ivan Browne said: "Reducing tooth decay in five-year-olds is a key priority for the city, but we couldn't have made the progress we have made over the last five years without the support and commitment of our partners across the health and care sectors.
"Our new Smile Awards will recognise those individuals and organisations, so I am very grateful to our sponsors for supporting these awards and acknowledging the importance of good oral health."
Leicester's Smile Awards will be made in five categories:
Community Champion Award, sponsored by DW Design & Print: The winner of this award will be an individual who works or volunteers in Leicester and has worked hard to improve oral health in the community where they work.
Dental Practice Award, sponsored by GC UK: The winner of this award will be a dental practice in Leicester that goes the extra mile to improve the oral health of their community.
Early Years Award: The winner of this award will be an early years setting (i.e. nursery, children's centre) that is passionate about improving the health of the children who attend their setting and works hard to support the children and their parents to maintain good oral health.
Public Health Nurse Award, sponsored by Leicester Tigers: The winner of this award will be a Public Health Nurse (health visitor or school nurse) who puts in extra effort to promote good oral health to children, young people and families.
School Award: The winner of this award will be a school in Leicester that has prioritised improving oral health in their school and has put in a special effort to do so.
Nominations are now open and can be made online at www.leicester.gov.uk/smileawards. Deadline for nominations is 7pm on Monday 22 April.
A shortlist of nominees will be put to a public vote during May, before the awards are made at a special Smile Awards ceremony on 5 June.
Leicester's Smile Awards will be delivered in partnership with Health Education England.
Since the Healthy Teeth Happy Smiles programme was introduced in 2014, supervised toothbrushing has become standard practice in many nurseries and primary schools in Leicester. Today, more than 8,000 under-fives brush their teeth at their nursery or primary school every day.
The programme reminds parents that good oral health starts as soon as their baby's first tooth appears. Teeth should be brushed with a fluoride toothpaste at least twice a day – and all babies should see a dentist before their first birthday.
In 2012, just 47% of five year olds in Leicester were free from tooth decay. Today, that figure has risen to 61%.
The Healthy Teeth Happy Smiles programme received a health & wellbeing award from the Royal Society of Public Health in 2015.