Moon talk marks World Book Night at Central Library
Published on Monday, April 15, 2019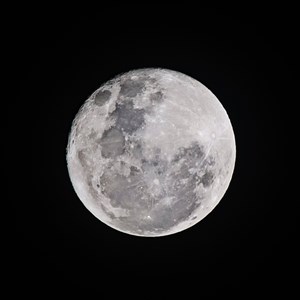 SURVIVAL on the moon and the science of space travel are the themes for a special event marking World Book Night next week.
Leicester Central Library will host a free talk by space scientist and lunar expert Dr Nigel Bannister, who will look at how the lunar module was built and explain how the astronauts survived the first moon landing nearly 50 years ago.
Dr Bannister - who is a senior lecturer at the University of Leicester – will demonstrate the workings of a rocket engine, show items of scientific interest, and answer questions from the audience.
Aimed at those aged 16 and over, the talk will take place at the Bishop Street library on Tuesday (23 April). Doors open at 6.30pm, with the event due to run until 9pm.
Admission is free of charge, but – to avoid disappointment - please reserve your place by calling the library on 0116 299 5401.
To mark World Book Night, 70 copies of the science fiction novel Artemis will be given away to members of the audience.
Written by Andy Weir – who also wrote The Martian – Artemis is a futuristic thriller set in the first city on the moon.
In addition, five copies of the novel will be given away from each city library on Tuesday 23 April. The books will be given away on a first-come, first-served basis.
If you're too late to pick up a free copy, the book – as well as dozens of other science fiction novels and space-themed non-fiction – is available to borrow from any city library.