Council buys more private homes to meet need in city
Published on Monday, August 12, 2019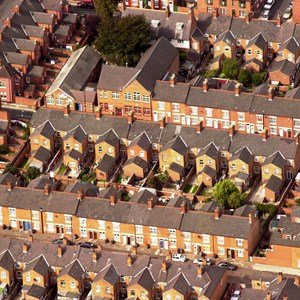 MORE private homes have been acquired by the city council, and a further £9.3m is to be set aside for future purchases to help meet demand for affordable housing in the city.
A privately-owned block of flats that could house 33 people but has stood empty for two years is set to be the latest addition to the city council's stock of council housing.
City Mayor Sir Peter Soulsby has authorised the purchase of The Leys at Upper Temple Walk, Beaumont Leys, for the sum of £1.2m.
The Leys consists of 11, one-bedroom flats and 22 bedsits. They will all be let to people in priority need on the council's housing register.
Sir Peter said: "New council properties are badly needed if we are to meet the massive demand for affordable housing in the city.
"Since the Government gave tenants the right to buy their council home more than 30 years ago we have been forced to sell thousands of council houses, and it's estimated that 40% of these houses are now in the hands of private landlords.
"By purchasing private housing for our council stock we can then offer it at affordable rents to people in the greatest need on our housing register."
The City Mayor has also authorised a further £9.3m to be set aside to enable more properties to be purchased up to December 2019.
This is in addition to around £7m that was earmarked for the purchase of homes and land where affordable housing could be created in June this year. This included around £2.1m from the sale of council houses under the Government's Right to Buy policy. A further £8m has been spent on housing purchases since November 2018.
Work is set to begin this autumn on the first phase of a city council project to build 370 new council homes in the city. This is part of the council's plans to deliver 1,500 affordable homes over the next three to four years, including 640 more Extra Care supported living spaces.
Money generated from the sale of properties under Right to Buy that is not spent by the council must be paid back to the Government with interest at 4% above the base rate.
The Housing and Economic Needs Assessment carried out in 2017 showed that Leicester needs 786 new units of affordable housing every year to meet predicted demand.
Currently only about 146 dwellings a year - less than a fifth of the amount needed – are being secured, despite the interventions of the city council.
The council's purchase of private housing to add to its stock is one of a number of ways the council is working to reduce the impact of poverty, improve lives and help children and families reach their full potential.