Plans take shape for Leicester's Christmas ice rink
Published on Wednesday, August 21, 2019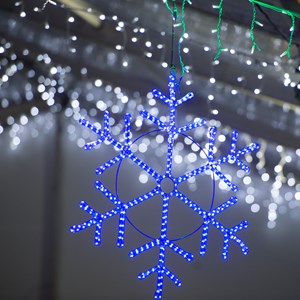 LEICESTER'S real ice rink will be back for Christmas 2019 – and this year there'll be a brand new feature for skaters to enjoy.
The city council plans to give the popular attraction an extra dimension this year by adding an outdoor section that will give people the chance to skate under the stars.
The new trail will take skaters out of the marquee and into Jubilee Square, where the stunning Wheel of Light and dozens of twinkling Christmas trees will create a truly festive atmosphere.
But if the December weather turns out to be more damp and drizzly than crisp and Christmassy, skaters will still be able to take cover under the marquee's clear roof and enjoy their session on the ice, whatever the weather.
City Mayor Peter Soulsby said: "Our real ice rink will be at the heart of Leicester's Christmas programme once again, but this year we wanted to offer skaters something new to enjoy.
"While the main rink will be just as big as last year, we're creating some extra space this year by adding a new outdoor section.
"This additional feature will give people the option of skating in the open air – and let those who aren't skating share in the fun by watching their friends and family from Jubilee Square."
Leicester's Christmas ice rink will measure 40m x 17m ­– the same size as last year ­– with the new trail in the space facing the historic Wygston's House.
Subject to planning permission, the Jubilee Square ice rink will open to the public on Thursday 5 December and close on Sunday 5 January 2020. It will be open every day, apart from Christmas Day and New Year's Day.
Plans to bring the Wheel of Light back to Jubilee Square for Christmas have already been approved, with the popular big wheel due to open to the public on 15 November.
A full programme of events taking place in Leicester this Christmas 2019 will be launched in the autumn.