Grants on offer to help local business vehicles go green
Published on Tuesday, December 17, 2019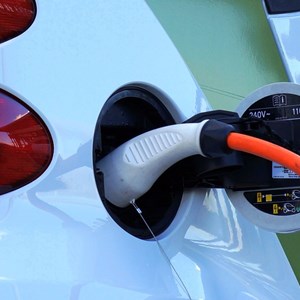 BUSINESSES in Leicester can benefit from a generous grant scheme that aims to increase the uptake of ultra-low emission vehicles and help further improve air quality.
Leicester City Council is making grants of up to £15,000 available to help local businesses replace polluting diesel vehicles with cleaner, greener ultra-low emission alternatives.
The council hopes to award between 100 and 150 grants as part of the scheme, which is due to run until summer 2021.
Any local business – from taxi drivers or florists to estate agents or local bakeries – can apply for support through the scheme, if the vehicle is used as part of its day-to-day work.
The grants are intended to cover up to 40 per cent of the difference in replacement costs between new diesel vehicles and more expensive ultra-low emission vehicles (ULEVs).
Grants will only be awarded where clear evidence can be provided to show that carbon savings will be achieved by changing to a new ULEV for business purposes. The value of the grants awarded will be linked to the expected carbon savings of the new vehicles.
The scheme is part-funded with £1.4million of cash from the European Regional Development Fund (ERDF), following a successful bid by the city council for over £6milllion to support a range of ambitious transport-related projects that aim to cut carbon emissions.
Cllr Adam Clarke, deputy city mayor and executive lead on environment and transportation, said: "Supporting businesses in Leicester to green-up their fleets and make to switch to ultra-low emission vehicles will help us continue to cut carbon emissions and further improve air quality across the city.
"Our new grant scheme will offer a generous incentive to help local firms meet the extra cost of replacing an old diesel vehicle with a new low emission electric alternative.
"The grants will be a real boost for anyone that wants to make the switch to cleaner, greener low-carbon electric vehicles for their day-today business."
Grants must be applied for on a vehicle-by-vehicle basis and awards will be subject to ERDF terms and conditions.
Support will be available for people interested in making an application.
Vehicles bought with grant support must be in operation for at least five years.
It is estimated that changing one diesel Hackney cab to a new ULEV model could result in annual carbon savings of over eight tons, with cab drivers eligible to apply for grants of about £10,000.
To find out more about the new grant scheme visit: www.leicester.gov.uk/electricvehiclegrant