Leicester libraries put on special events this Christmas
Published on Friday, December 6, 2019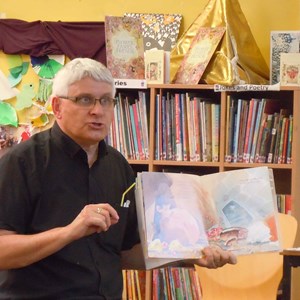 LEICESTER'S libraries and community centres are counting down to Christmas with some special events for young book lovers.
Tomorrow (Saturday 7 December), library staff will share some of their favourite Christmas stories at a marathon storytelling session at the Highcross shopping centre.
Starting at 10am, the session will include festive favourites such as Harvey Slumfenburger's Christmas Present and Santa's Suit.
Children and their parents/carers can pop in to listen to a story any time between 10am and 4pm. The storytelling session will take place on the lower mall at Highcross, outside H&M.
Also taking place tomorrow (Saturday) is a free Christmas arts & crafts workshop at the Brite Centre in Braunstone.
Youngsters can make Christmas cards, stockings and decorations between 11am and 2pm. The workshop will be repeated next Saturday, 14 December.
At Fosse neighbourhood centre, staff are inviting children to help them make a paper-strip reindeer and decorate their Christmas tree. Youngsters will also be able to make their own Christmas cards in the session that runs from 12.30pm to 3pm this Saturday (7 December) and next Saturday (14 December).
And there's still time to win some great children's books in the libraries' Facebook competition. Visit their Facebook page before 12 December for the chance to win a prize.
For more information about Leicester's libraries, visit www.leicester.gov.uk/libraries