Make donations to the Dawn Centre your Secret Santa choice
Published on Wednesday, December 18, 2019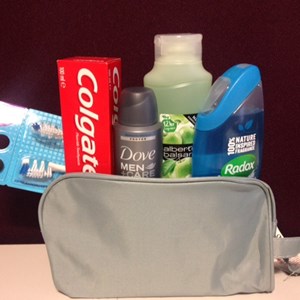 ANYONE looking for an alternative to their Secret Santa present is being invited to make up a pack of toiletries for people in need at the Dawn Centre.
Located near to the railway station, the city council's Dawn Centre provides 45 temporary bedrooms and around 25 emergency beds every night of the year.
Gary Freestone, manager of the Dawn Centre said: "Having nice toiletries and a hot shower are things many of us take for granted, but they can make a big difference to someone who's come in off the streets.
"We are often contacted by people asking how they can help out or what donations we need, and every Christmas we are staggered by people's generosity.
"Toiletries are something we need all year round, so if people would like to make up a welcome pack of toiletries for someone who's come in out of the cold, we would make great use of them."
Toiletry packs could consist of toothpaste, a toothbrush, shower gel, shampoo and deodorant.
Ideally packed together in either a washbag or a shoebox, they can be dropped at the council's City Hall offices at 115 Charles Street between 8am and 5pm on weekdays until January 17, 2020.
City Hall will be closed on weekdays from December 25 to 27 and on January 1.
ends