Essential works on Goodwood Road this Sunday
Published on Friday, February 15, 2019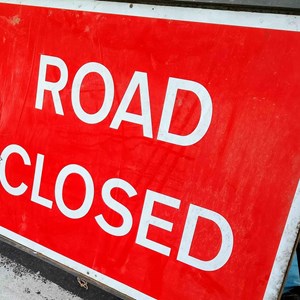 GOODWOOD Road will be closed at its junctions with Wicklow Drive and Westmeath Avenue on Sunday (17 February) to allow essential repairs to take place.
From 8am on Sunday, contractors working for the city council will be on site, preparing the carriageway for resurfacing.
As well as laying new tarmac, the contractors will also remove a mini roundabout, following concerns raised by residents about safety at the junction.
The mini roundabout will be replaced with a priority crossroads, with traffic on Goodwood Road having priority.
New 'Give Way' signs will be installed on Wicklow Drive and Westmeath Avenue, while 'new road layout ahead' signs will be installed on all four approaches.
City Highways Director Martin Fletcher said: "Local residents have raised concerns about the mini roundabout, reporting that drivers are failing to give way to each other.
"As we'll be on site to carry out essential resurfacing works on Goodwood Road, it's a good opportunity to improve the safety of the junction at the same time."
Residents have been notified of the works and have been asked to park their vehicles on side streets away from the affected area to allow the carriageway repairs to take place.
Diversions will be in place all day, with works due to be completed by 6pm on Sunday.
The Goodwood Road works are part of a £2.5million programme of resurfacing work and repairs to roads in neighbourhoods across the city of Leicester this year.