Views sought on city's health and wellbeing strategy
Published on Friday, March 29, 2019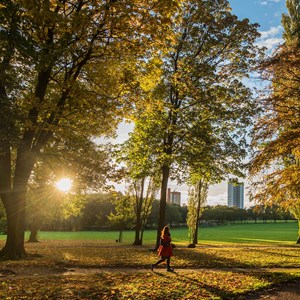 LEICESTER people are being invited to share their views on a health and wellbeing strategy for the city.
The joint health and wellbeing strategy sets out health priorities for Leicester City Council and the city's health and wellbeing board to tackle over the next five years.
The health and wellbeing board is made up of representatives from the city council, NHS, emergency services and members of the community, and works to get better health outcomes for local people.
The new strategy, which is being consulted on until 15 May, is grouped around five themes. These are based around making Leicester a healthier environment in which to live and work; promoting positive mental health, and giving children the best start in life. Further themes are helping people to make healthier lifestyle choices and helping people to grow old comfortably.
The strategy recognises that it's important to consider a wide range of factors to help improve health outcomes for people, which requires health and non-health organisations in the city to work closely together.
Director of public health at Leicester City Council, Ivan Browne, said: "We know that Leicester faces some complex health challenges which we are determined to tackle. This strategy sets out our long-term direction, and shows how we intend to take a holistic approach to helping people stay well, using our city's assets – such as our diverse communities, green spaces, sports and cultural facilities.
"It's important that local people have their say on the strategy so that they can comment on the priorities we have identified."
To take part in the consultation, type 'health' into the search bar at consultations.leicester.gov.uk
(ends)