Annual Holocaust Memorial Day commemoration to take place
Published on Wednesday, January 16, 2019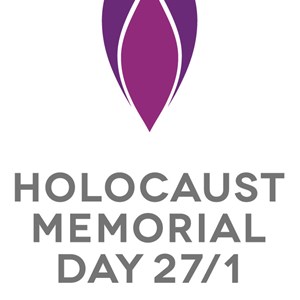 LEICESTER'S annual Holocaust Memorial Day commemoration will take place later this month.
The event takes place on Sunday, January 27, and is a collaboration between Leicester Council of Faiths, Leicester City Council, and the University of Leicester's Stanley Burton Centre for Holocaust and Genocide Studies.
This year's commemorations, which take place at Fraser Noble Hall, University Road, starting at 7pm, will include a young person's panel on Auschwitz and an address by Professor Aubrey Newman, the former director of Stanley Burton Centre.
There will also be a prize presentation to the winners of the annual Paul Winstone memorial competition, and music provided by pupils at English Martyrs Catholic School and Howard Coleman.
The theme for Holocaust Memorial Day 2019 is "Torn from Home", and encourages people to reflect on the trauma caused by the loss of a safe place to call home as part of the wider impact of genocide and persecution.
The event is free to attend, and open to anyone.
City Mayor Peter Soulsby, who is among those attending, said: "It is as important to remember these atrocities now as it was at the time they were committed.
"In the current climate of international uncertainty and the rise of populism, the messages from the Holocaust are every bit as relevant as they were over 70 years ago."
Leicester assistant city mayor for communities and equalities, Cllr Manjula Sood, is also a board member of Leicester Council of Faiths.
She added: "Holocaust Memorial Day gives us the chance to reflect on what lessons can be learned, not just from the Nazi Holocaust, but in the plight of people fleeing genocide, persecution and injustice anywhere in the world."
Further information on the event is available from Tony Nelson on 0116 271 5603 or at tonynelson32000@yahoo.co.uk
(Ends)