Are you ready for Fizz Free February?
Published on Friday, February 1, 2019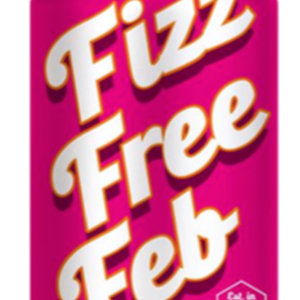 PEOPLE in Leicester are being encouraged to join in with Fizz Free February by making a pledge to #gofizzfree.
Today (Friday 1 Feb) marks the start of Fizz Free February, inspiring people to ditch sugary drinks for 28 days.
Leicester City Council is joining in with the national campaign to raise awareness of the health implications of drinking fizzy drinks, which often contain high amounts of sugar.
Latest data from Public Health England on the nation's diet shows that sugar now makes up 13.5% of four to 10-year-olds' and 14.1% of teenagers' daily intake. The official recommendation is to limit sugar to no more than 5%.
Cllr Adam Clarke, deputy city mayor with responsibility for public health, said: "We want to help raise awareness of exactly what's in these drinks. The vast majority of fizzy drinks – 79% – contain six or more teaspoons of sugar per can. For children aged up to 10, that's more than the recommended amount of sugar they should consume in a day – in one can.
"Diabetes is also a big issue for us and Leicester is at the forefront of research and action through the Cities Changing Diabetes programme. We are the only UK city to be part of this global initiative, which aims to respond to the dramatic rise in diabetes in urban areas.
"Fizzy drinks can also contribute to obesity and tooth decay. These are health concerns affecting cities up and down the country, and we're working hard to tackle both in Leicester.
"Fizz Free February, along with our 1,000 Tweaks campaign, demonstrates that you only have to make small changes to make a positive impact on your own health."
Swapping a daily bottle of fizzy drink for free water could save £438 a year. Drinking just one can of fizz every day could add up to a stone of weight gain over the course of a year.
To join the campaign, all you have to do is pledge to swap fizzy drinks for more healthy, sugar-free alternatives for the month of February. Water, milk or sugar-free squash are good alternatives. Water can be flavoured with strawberry, mint and cucumber.
Tweet @ActiveLeicester with the hashtag #gofizzfree to let us know you're joining in.
For more information on healthy lifestyles in Leicester, visit www.leicester.gov.uk/ourhealthycity
(ends)