City's drug and alcohol treatment service ranked 'Outstanding'
Published on Thursday, January 24, 2019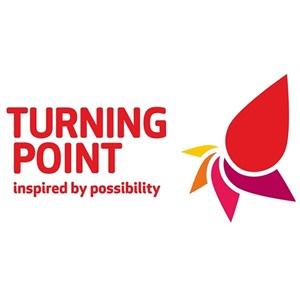 A DRUG and drug alcohol treatment service commissioned by the city council to provide services in Leicester has been ranked as Outstanding by the Care Quality Commission (CQC).
Turning Point provides a service that covers Leicester, Leicestershire and Rutland. The CQC, the national regulator for health and social care services in England, has given it the highest possible rating following an inspection at the end of last year.
Commissioned by Leicester City Council, Leicestershire County Council and the Office of the Police and Crime Commissioner, Turning Point works with anyone who is affected by drugs or alcohol and wants support to make change.
The inspection covered the entire Leicester and Leicestershire service. This comprises of hubs located in Leicester, Loughborough and Coalville. It also covered the hub for young people located in Leicester.
Cllr Adam Clarke, Leicester City Council's deputy city mayor for public health said: ""As well as providing services from the centre in Eldon Street, which are commended in the report, Turning Point also works closely with other services such as the drug and alcohol recovery centre at No.5 Hill Street.
"We are always looking for ways to improve services so can never be complacent, but Turning Point is our main provider of drug and alcohol services in the city so we're very pleased to see it's been rated outstanding by the CQC.
Sarah Hancock-Smith, Operations Manager at Turning Point Leicester, Leicestershire and Rutland, said, "We are delighted that CQC have rated Turning Point Leicester, Leicestershire and Rutland as Outstanding and recognised the hard work, expertise and dedication of all our staff and peer mentors. 
"The service is Turning Point's largest integrated substance misuse service in the country and between July 2017 and June 2018, 935 individuals have successfully completed treatment with us."
If you are concerned about your own or someone else's drug or alcohol use contact Turning Point Leicester on 0330 303 6000 or visit: http://wellbeing.turning-point.co.uk/leicestershire/