Consultation launched on civil powers to tackle rogue landlords
Published on Monday, January 21, 2019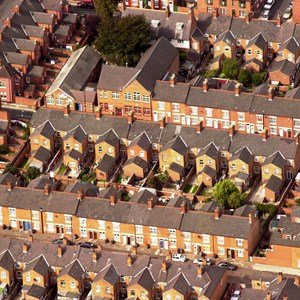 CIVIL enforcement powers could be used by Leicester City Council against private sector landlords who commit certain housing offences.
The authority wants to be able to deal with landlords or organisations which commit a range of housing offences by issuing fixed penalty notices, or fines, rather than pursuing a lengthier and more costly prosecution through the courts.
The proposals are designed to help the city council to strengthen its ability to improve and manage the standards of private rented accommodation across the city.
A public consultation has now been launched on the proposals, giving people a say on whether they support the approach, and also for their views on how penalties should be set.
The Housing and Planning Act 2016 gives the city council permission to impose financial penalties up to a maximum of £30,000, as an alternative to prosecution for certain offences.
Offences which could be dealt with under civil law include failing to comply with an improvement notice, mandatory licensing of a House in Multiple Occupation (HMO), relevant licensing under part 3 of the 2005 Housing Act, failure to comply with an overcrowding notice, and breaching management regulations for HMOs.
Action would deter landlords from flouting the law and equip the council to crack down on rogue landlords more easily. Criminal law would still be used to deal with more serious offences, with a decision over which route to pursue being based on the likelihood of a successful prosecution, and the public interest in doing so.
The level of any penalty imposed under civil enforcement would also take into account the level of risk or harm caused, any previous offences, any financial gain made as a result, plus any other mitigating or aggravating factors.
Leicester assistant city mayor for housing, Cllr Andy Connelly, said: "Government legislation gives the city council the powers to deal with certain housing offences by way of fixed penalty notices, rather than going through the courts each time.
"We believe these proposals will assist us in tackling rogue landlords, but the next stage is for us to see what support there is from people in the city for these powers to be adopted, and how such an approach could work in Leicester.
"The public consultation is a chance for people to get involved in this decision-making process, which will help determine whether we adopt this approach and how it works in practice."
The online public consultation can be filled in by interesting parties, including landlords, tenants and any organisation with an interest in housing, as well as members of the public.
It runs from January 21 to April 14, and is available at: consultations.leicester.gov.uk
Copies of the consultation survey will also be available at libraries and at the Customer Service Centre in Granby Street.
(ends)