Gritting teams ready to take to city's roads
Published on Wednesday, January 16, 2019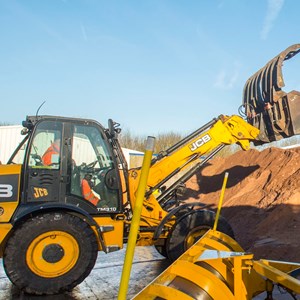 GRITTING teams are preparing to take to Leicester's roads over the coming days ahead of sub-zero temperatures which are predicted to affect the area. 
Forecasters have predicted cold weather and icy conditions for the region, meaning city council gritters will be deployed to grit the city's streets from tonight. Temperatures are due to plummet overnight and towards the end of the week.
The city council has a team of six gritting lorries and 15 specialist drivers, based at the city council's Leycroft Road depot in Beaumont Leys, which are on standby throughout the winter months. 
They routinely grit 180 miles of primary routes – more than a third of the city's entire road network – and a further 40 miles of routes during more severe snowfall.
The council uses up to the minute weather forecasts to decide when to send out the fleet of gritting vehicles. 
Leicester City Council's director of City Highways, Martin Fletcher, said: "Winter is here once again, and the latest weather advice suggests we can expect freezing temperatures towards the end of this week.
"We get regular detailed road gritting weather forecasts from specialist weather service providers, so we monitor these closely to make a decision on when to go out.
"In addition there are over 430 grit bins in communities across the city which means people can also grit pavements and other well-used areas, but as always we'd advise people to take extra care when out and about in icy conditions, particularly pedestrians who should wear appropriate footwear and warm clothing." 
Leicester City Council each year stockpiles thousands of tonnes of rock salt, which works by lowering the freezing point of moisture on the road surface. 
The first early morning traffic following any overnight ice or snow will crush the salt to form brine, which then gets worked into the snow and ice and helps dissolve it.
Gritting routes cover all local hospitals, fire stations and main police stations as well as many schools. 
The city council's gritting teams are on standby every year from October to April as part of their winter gritting programme, so are ready to go out gritting at very short notice if overnight snow or ice is forecast. 
Details of winter road services are available at: www.leicester.gov.uk/gritting 
(Ends)