Reading Rampage and Our Best Book inspire children and young people to read
Published on Monday, January 28, 2019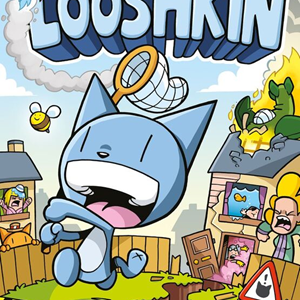 A BOY who needs to learn to swim in a hurry, an overweight girl who deals with put-downs by pretending she finds them funny and a friendship that uses chocolate to break the language barrier are among the inspiring tales on offer as part of this year's Reading Rampage.
Reading Rampage is a local programme aimed at motivating young people aged 11-13 to read, and this year's challenge is being launched on Thursday 31 January at Soar Valley College.
Young people are being encouraged to read as many of the 10 nominated titles as possible, reviewing them and star-rating them as they go. Each school receives five new copies of each nominated book, to help boost reading for pleasure.
Books on this year's reading list include Boy Under Water by Adam Baron, Jelly by Jo Cotterill and Do You Speak Chocolate? by Cas Lester. An extended list of 28 further recommendations has also been selected to help support reading choice and inspire young people to keep on reading in the future.
Fourteen Leicester secondary schools have signed up to be a part of Reading Rampage. The programme is a partnership between schools, the city council's libraries service, the Schools Development and Support Agency and Creative Learning Services.
A celebration event will be held in the city in June, attended by many of the nominated authors.
Meanwhile, children in years five and six at primary school will be given 15 copies of six books shortlisted for the Our Best Book awards.
These books – including I Don't Like Poetry by Joshia Seigal and Looshkin by Jamie Smart – will be read by children at 44 participating primary schools, inspiring them to be active, enthusiastic readers.
Children will be able to vote for their favourite until the end of May, with winners being announced at an awards event in June.
Deputy city mayor for children, young people and schools Cllr Sarah Russell said: "These are fantastic initiatives that introduce children and young people to a wide range of new titles, so there's something for everyone, even more reluctant readers.
"Reading is so important not only for educational achievement but also for pleasure. I'm really pleased that we can support programmes like this which help inspire children to develop lifelong reading habits."
To keep up to date with the Reading Rampage, follow @Reading_Rampage on Twitter.  
More information about the city council's library service is available at www.leicester.gov.uk/libraries.
(ends)