Work completed on project to create parking spaces in communities
Published on Thursday, January 17, 2019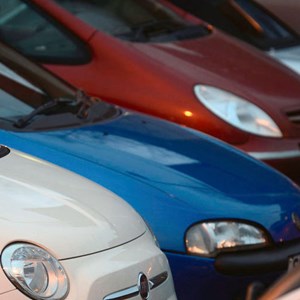 A MAJOR programme of local environmental works to create additional parking in communities across the city has been completed.
Nearly £330,000 has been invested on creating 68 new parking areas in seven areas of the city, including St Matthews, Highfields, Humberstone and Hamilton, Thurncourt, and Eyres Monsell.
The most recent schemes to be completed are at Queensferry Parade in Eyres Monsell, where £45,000 has been invested in creating seven new parking spaces; Tolcarne Road in Netherhall where nine new spaces were created at the cost of £47,000, and Sunbury Green in Thurnby Lodge, where a £56,750 scheme has extended an existing layby and created a new one, resulting in 10 new spaces overall.
Last month, work at Vostock Close, Framland House and Hydra Walk in Highfields was completed, creating six spaces.
Major work to create 29 spaces at Kashmir Road in St Matthews was completed last November, while a scheme at Packhorse Road in Eyres Monsell to create eight additional car park spaces finished back in September.
The work was funded by a combination of the city council's housing department and income raised from parking charges.
It follows a similar £750,000 scheme carried out in 2016/17 which created more than 70 new spaces and parking areas at 12 sites across St Matthews, Rushey Mead, Thurncourt, New Parks, North Evington, Eyres Monsell, and Aylestone.
Leicester assistant city mayor for neighbourhood services, Cllr Kirk Master, said: "This programme of work was drawn up with the help of local ward councillors, in response to concerns they raised about the availability of parking in communities across the city.
"In some cases, the work has involved improving or changing the layout of existing areas which have been used unofficially for parking, in order to provide more, better quality parking spaces.
"In many of these areas, the layout of the streets and housing mean parking is at a premium, so work to create valuable new spaces will make a real impact on easing pressure on parking."
(Ends)