Crematorium makes books of remembrance available online
Published on Monday, July 8, 2019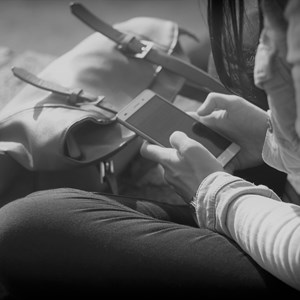 PEOPLE can now go online to search over 36,000 memorial inscriptions from books of remembrance held at Leicester's Gilroes Crematorium.
The books – which hold over seven decades of inscriptions – could previously only be viewed in person at the crematorium's remembrance hall.
Now, the city council has digitised the handcrafted pages of the books and made them available to search and view online or any PC or smartphone.
The books of remembrance will continue to be held as a permanent memorial at the crematorium. A new touch screen display has also been installed so people can search and view the online version.
The project has cost around £8,000.
Deputy City Mayor Cllr Piara Singh Clair said: "This latest investment in improving services at Gilroes Cemetery and Crematorium will mean people can view the memorial inscriptions of loved ones from any computer or smartphone.
"The Books of Remembrance will continue to be held at the crematorium's remembrance hall but now people will be able to view the online version of the books at any time."
To view the online books of remembrance, visit the memorial options page at www.leicester.gov.uk/bereavementservices
Memorial inscriptions can be found by searching for a date or name.