Write a short story for chance to open new museum exhibition
Published on Wednesday, June 12, 2019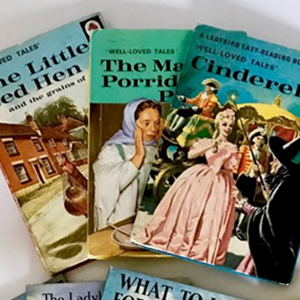 YOUNG visitors to Leicester's New Walk Museum are being asked to let their imaginations run wild in a short story writing competition to mark the launch of a brand new exhibition.
The museum is hosting The Wonderful World of the Ladybird Book Artists, from July to September, taking a look at the breathtaking artwork from the classic range of children's story books.
As part of that, the museum is running a competition for children aged five to 11 to create their own short story inspired by the museum's collections – ranging from exploring ancient Egypt to dancing with dinosaurs.
The winner will get to cut the ribbon to open the Ladybird books exhibition on July 13, as well as winning vouchers, a goody bags and having their story published on the museum's website.
Entries must be a maximum of 500 words, and can be handed in to museum reception, posted to New Walk Museum and Art Gallery, 53 New Walk, Leicester, LE1 7EA, or emailed to newwalkmuseum@leicester.gov.uk marked Ladybird Story Competition.
A contact phone number and/or email address should be included for staff to notify the winner.
The deadline is midnight on Sunday, July 7, and the winner will be notified by Thursday, July 11.
Leicester deputy city mayor for culture, leisure and sport, Cllr Piara Singh Clair, said: "Ladybird Books have been a family favourite for generations, bringing to life all sorts of stories from fairytales to figures from history.
"The artwork in these books is fantastic in lifting those stories off the page and into children's imaginations.
"This competition is a chance for children to let those imaginations run free and create their own short stories inspired by the wealth of items on display at the museum.
"Whether you are inspired by dinosaurs, fossils, ancient Egyptian mummies or the animal kingdom, this is a chance to bring those characters into stories of their own."
The Wonderful World of the Ladybird Book Artists exhibition runs from July 13, to September 1. The exhibition for children of all ages reveals original artworks of the talented artists behind the iconic Ladybird books.
Through these remarkable pictures the exhibition will enter the wonderful realm of Ladybird books, taking a voyage of discovery through the book themes of history, science, nature and fairy tales, as well as the world of Peter and Jane.
A programme of creative activities linked to the exhibition will also be taking place.
For further details visit: www.visitleicester.info
(Ends)