Businesses helped to benefit from city's construction boom
Published on Tuesday, March 12, 2019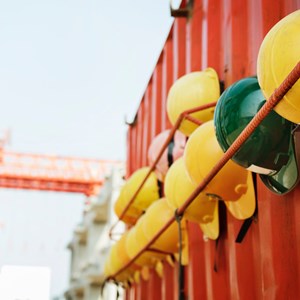 WITH almost 9,000 new construction jobs expected to be created in the East Midlands by 2022, businesses in the city and county are being invited to find out how they can make the most of major regeneration works taking place across Leicester.
Leicester City Council is hosting a Meet the Buyer event, which will bring together local businesses and the major buyers involved in construction in the city, ranging from those involved in design and procurement to those carrying out construction works on site.
More than 200 local businesses have signed up for the event, which takes place on 14 March at the King Power Stadium. It's been organised by the Leicester and Leicestershire Enterprise Partnership (LLEP), Leicester City Council, Leicester College and the Construction Industry Training Board (CITB).
Meet the Buyer will showcase the investment being made in Leicester by both the public and private sector. It will give businesses the chance to meet with key decision makers from different development companies, and with supporting organisations from across the county.
Major companies exhibiting at the event include Morgan Sindall, which is delivering a landmark £47 million regeneration scheme off Vaughan Way; and Stepnell Ltd, currently on site with projects ranging from £1m to £20m, including the expansion of the University of Leicester's Percy Gee Building.
Businesses will be able to find out more about the new Leicester Employment Hub, which aims to make it easier for companies to employ apprentices and offer internships or work placements. And they can learn about the work going on in the city to develop local skills, and funding that could be available for construction training and job opportunities.
The Growth Hub – LLEP Business Gateway will also be at the event to introduce businesses to the huge range of help available to support growth aspirations, access finance and grants and develop effective strategies.
City councillor Danny Myers, asst city mayor for the entrepreneurial councils agenda said: "Leicester is experiencing significant levels of growth and investment across many sectors and we want to ensure that local businesses can benefit from this and secure more work on major developments across the city and county.
"This is the second time we've held a Meet the Buyer event, and I'm confident it will give local companies a fantastic opportunity to develop new links with the buyers involved in construction projects across Leicestershire."
Kevin Harris, Chair of the LLEP said: "The main aim of the LLEP is to drive economic growth in our region. We have provided over £12.3m of Growing Places Fund and our Local Growth Fund is worth in excess of £126m to support a wide range of regeneration and infrastructure projects across the city and county, delivered by major contractors and local small businesses. 
"The construction sector is very important for future growth and the development of our Local Industrial Strategy over the coming year will determine where the investment focus needs to be over the next decade for improving skills and productivity for businesses. The construction sector is key to developing employment land and building new workspace to allow businesses to grow.
"We are delighted to be part of the Meet the Buyer event and our Growth Hub team is looking forward to meeting many local construction businesses who want to be part of the growth strategy and success story for Leicester and Leicestershire."
Nathan Wilkins, Local Manager – Midlands, at CITB, said: "The East Midlands has a pipeline of significant construction projects so the importance of getting the right skills in place is an ever growing concern. That's why we are proud to be working with key local partners on this terrific event. This is a great opportunity for employers to meet with us to discuss how we can support their skills requirements."
The Leicester Employment Hub is funded by Leicester City Council and the European Social Fund. Partners in delivering the service are Leicester City Connexions, Leicestershire Education Business Company, Voluntary Action Leicester, University of Leicester, North Warwickshire & Hinckley College, Stephenson College, Loughborough College, Leicester College and South Leicestershire College.
More information about the Meet the Buyer event and the Employment Hub is available here.