Children in care get awards for their achievements
Published on Friday, March 1, 2019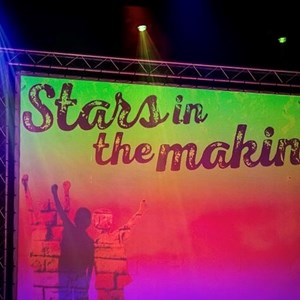 MORE than 190 children and young people who are in care in Leicester celebrated their achievements this week at two special awards events.
The events, at De Montfort Hall, were held to recognise the successes of children living in foster care or other care settings across the city.
Stars in the Making was an event held for children aged 11-15, while Celebrating Success was for children aged 16-plus, and care leavers aged up to 25.
Each ceremony had three categories: Achievement in school, college, employment and training; achievement in extra-curricular activities and achievement in personal success.
Sports personalities from Leicester Riders, Leicestershire Cricket Club and LCFC legends gave out the awards. The events were opened by city mayor Peter Soulsby and Lord Mayor Cllr Ross Grant.
Deputy city mayor responsible for children, young people and schools, Cllr Sarah Russell said: "For children in care, the council acts as a 'parent'. Parents celebrate their children's achievements, which is why we're proud to hold these annual events.
"Children in care often have to face additional challenges and adversity, which makes their achievements all the more remarkable. Each and every one of the young people at these ceremonies fully deserves these awards for their determination, hard work and dedication, and I'm delighted that we are supporting them to reach such achievements."
(ends)