Crowdfunding success for kayak launch appeal
Published on Thursday, March 21, 2019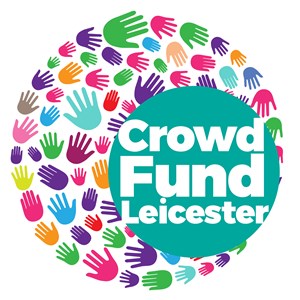 AN AMBITIOUS appeal to raise nearly £33,000 for a new kayak launch at the Leicester Outdoor Pursuits Centre (LOPC) has reached its target, thanks to a final donation from the City Mayor's crowdfunding initiative.
The LOPC's bid to replace the well-used launch area has been well supported, with local businesses and centre users amongst the 80+ backers pledging cash to the project.
A huge donation of £15,000 from the Canal & River Trust via the Leicester and Leicestershire Enterprise Partnership put the target in sight – and with just days to go before the appeal closes on 31 March, the City Mayor's CrowdFund Leicester programme has donated £1,250 to ensure the appeal reaches its target.
Centre manager Stuart Fraser, who launched the crowdfunding appeal on behalf of the Leicester Outdoor Pursuits Centre, said: "We are absolutely thrilled to have reached our target and want to say a massive thank you to everyone who has made a donation.
"We now have the funds we need to stabilise the riverbank and create a bigger and better launch area that will make paddle sports on the River Soar more accessible to people of all ages and all abilities.
"As an independent charity, and a community facility, we've been blown away by the reaction we've had to our crowdfunding appeal. We can't wait to start work on the new launch area and look forward to introducing lots more people to our brilliant paddle sport activities."
The new launch area will make it easier, and safer, for disabled people to take part in paddle sport activities – while the new, extended concrete launch area will help to future-proof the popular facility.
City Mayor Peter Soulsby said: "The Leicester Outdoor Pursuits Centre is a fantastic facility that offers local people of all ages the chance to have a go at an impressive range of both indoor and outdoor activities.
"The paddle sports they offer are hugely popular, with people of all abilities exploring the waterways in canoes or on paddle-boards, but their existing kayak launching area is in urgent need of replacement.
"I'm delighted that we were able to make the final donation that helped the LOPC reach their target and I look forward to trying out the new launch area once it's built."
Work on the centre's new kayak launch area is due to get under way in the autumn.
Philip Mulligan, regional director for the Canal & River Trust, said: "It's fantastic news that Leicester Outdoor Pursuits Centre has secured the funding for the new kayak launch.
"Leicester's waterways have got a really important part to play in helping people to lead happier, healthier, more active lives and so we were delighted to support this project.
"The new launch will enable people of all ages and abilities to get out on the water and experience the health and wellbeing benefits that our waterways provide."
CrowdFund Leicester is hosted by crowdfunding platform Spacehive and can be accessed via the City Mayor's webpages
Notes:
About the LOPC: Set in 15 acres of land on the edge of Leicester city centre, the LOPC was used by more than 30,000 people last year. It offers a wide range of both indoor and outdoor activities, including archery, rifle-shooting, bush-craft, climbing, abseiling and zip-wires.
The centre's paddle-sports run 52 weeks of the year and engage people of all ages and abilities. Instructors take children as young as five years old out on adventurous activities. The water-based activities include canoes, kayaks, bell-boats, Kata-Kanus and stand-up paddle-boards.
The LOPC has been an independent charity for 22 years.